17th Middle East & Africa Nephrology Forum - Dubai. Held 24th - 27th March 2022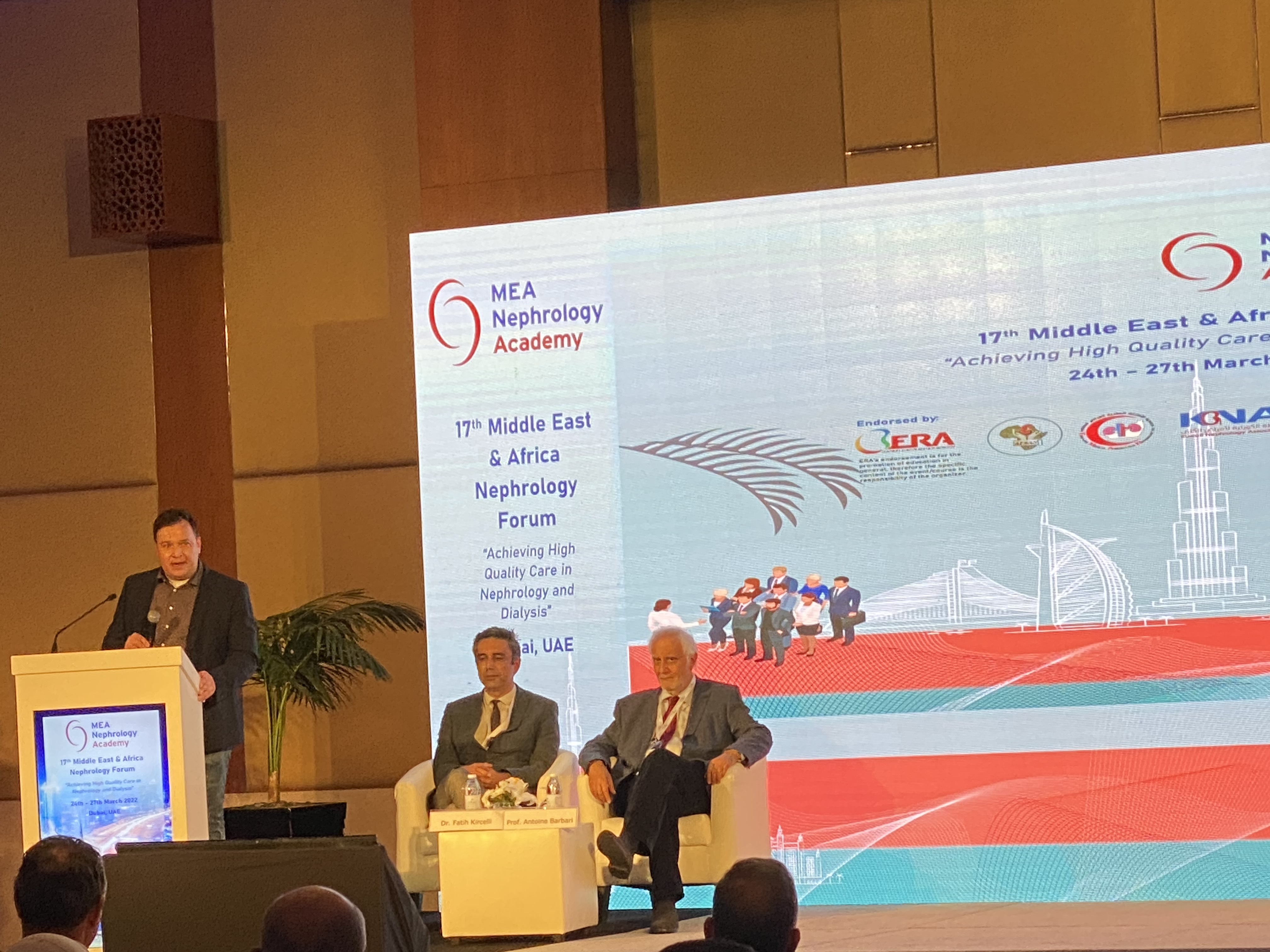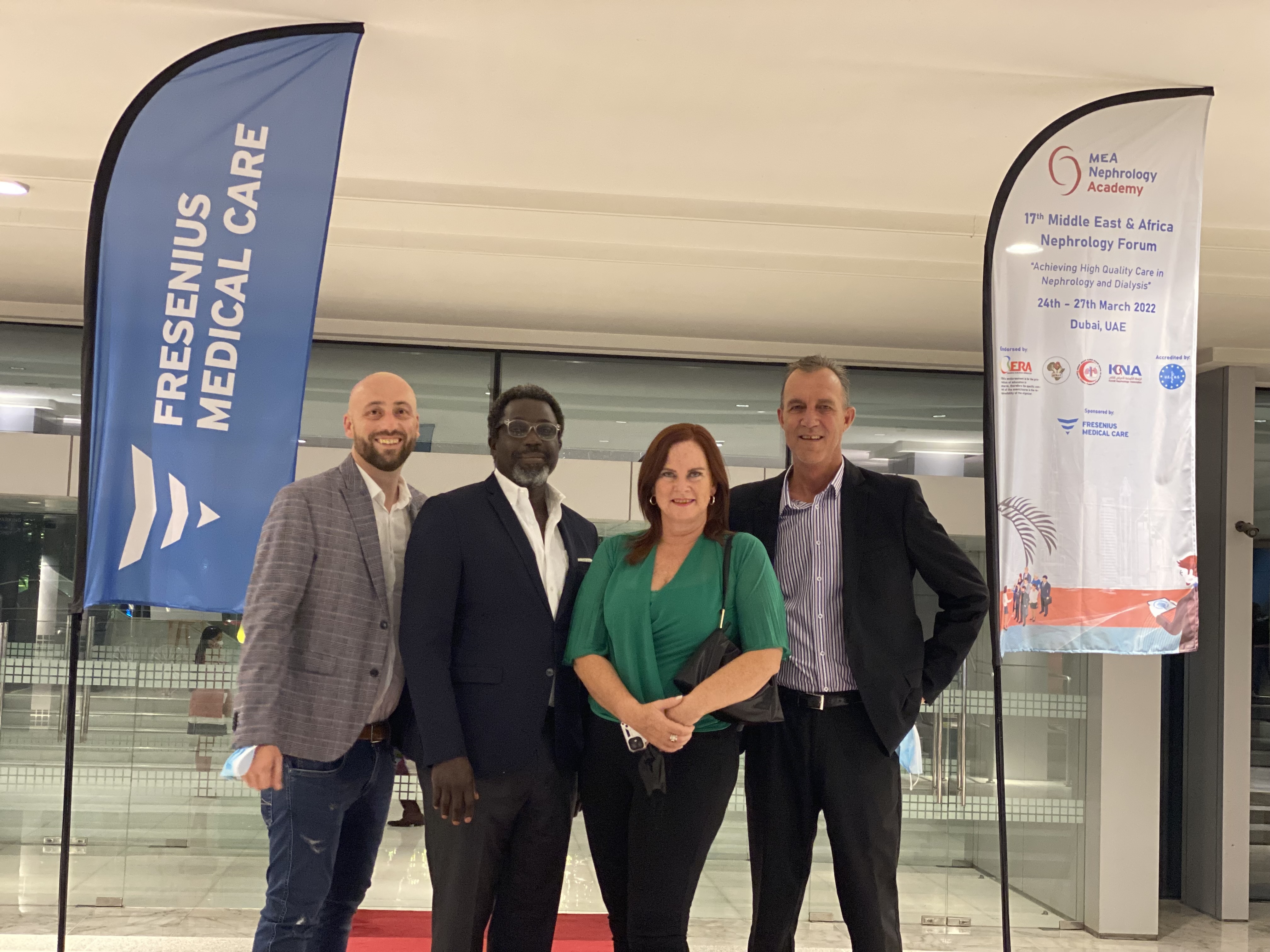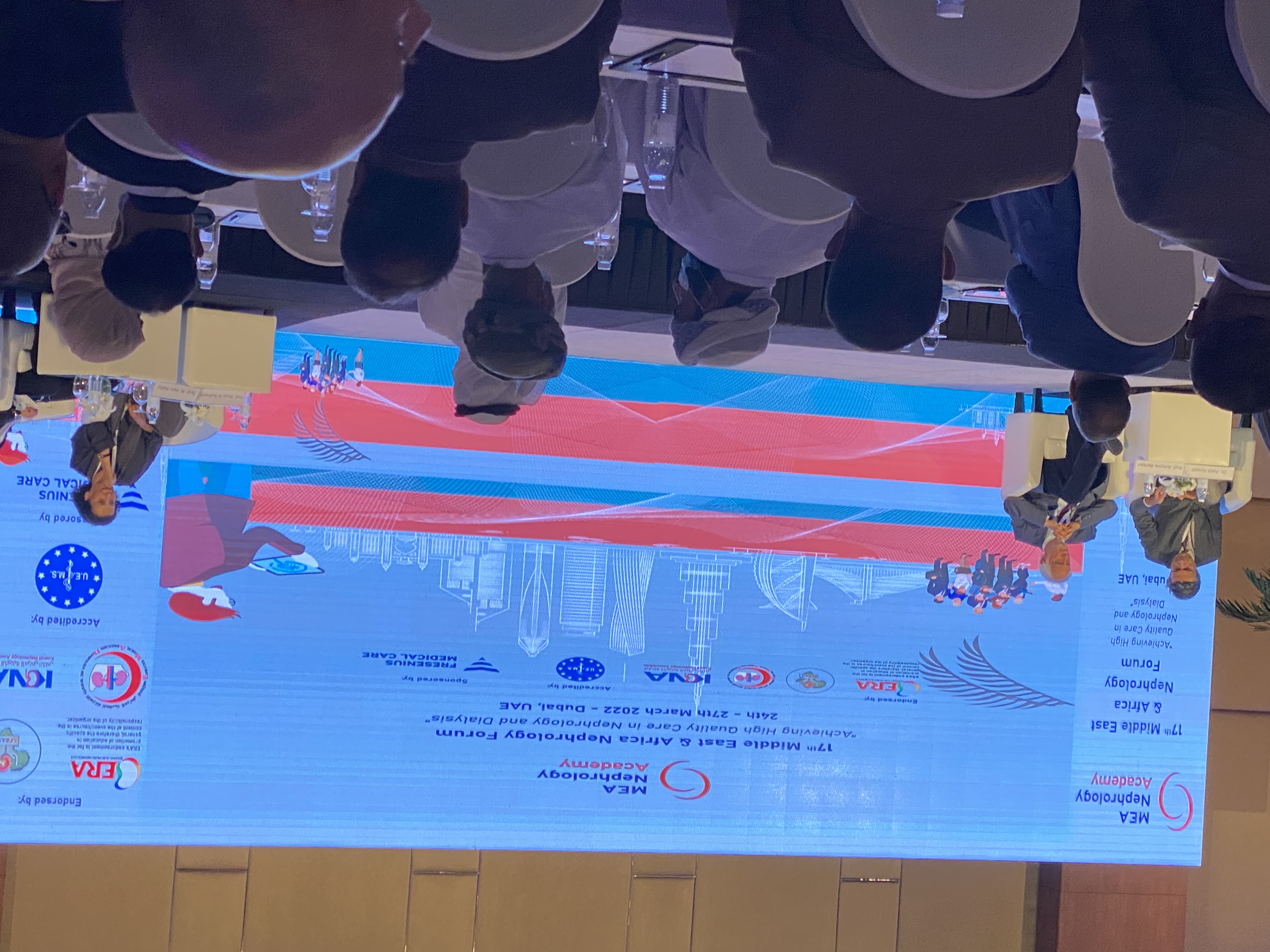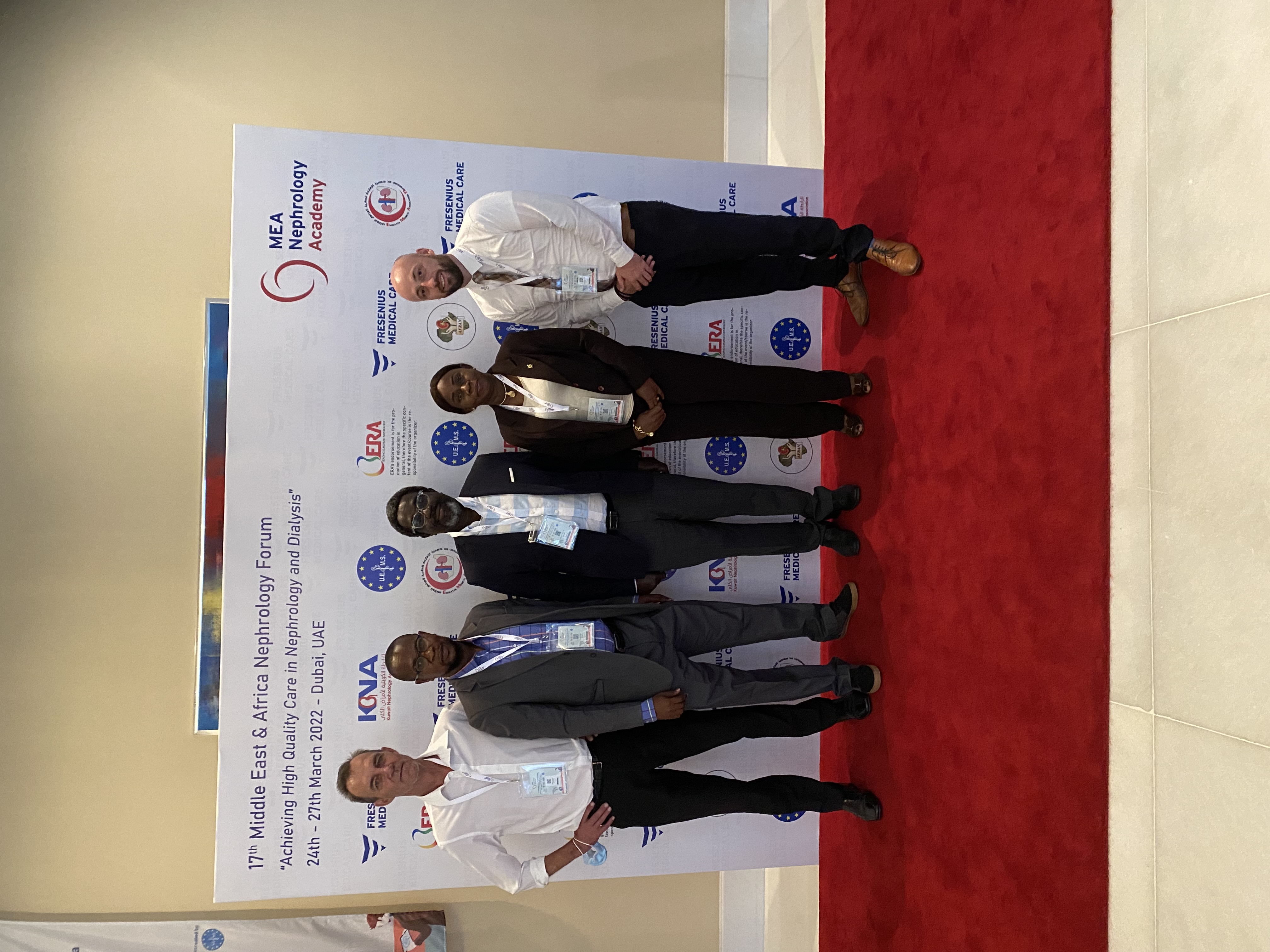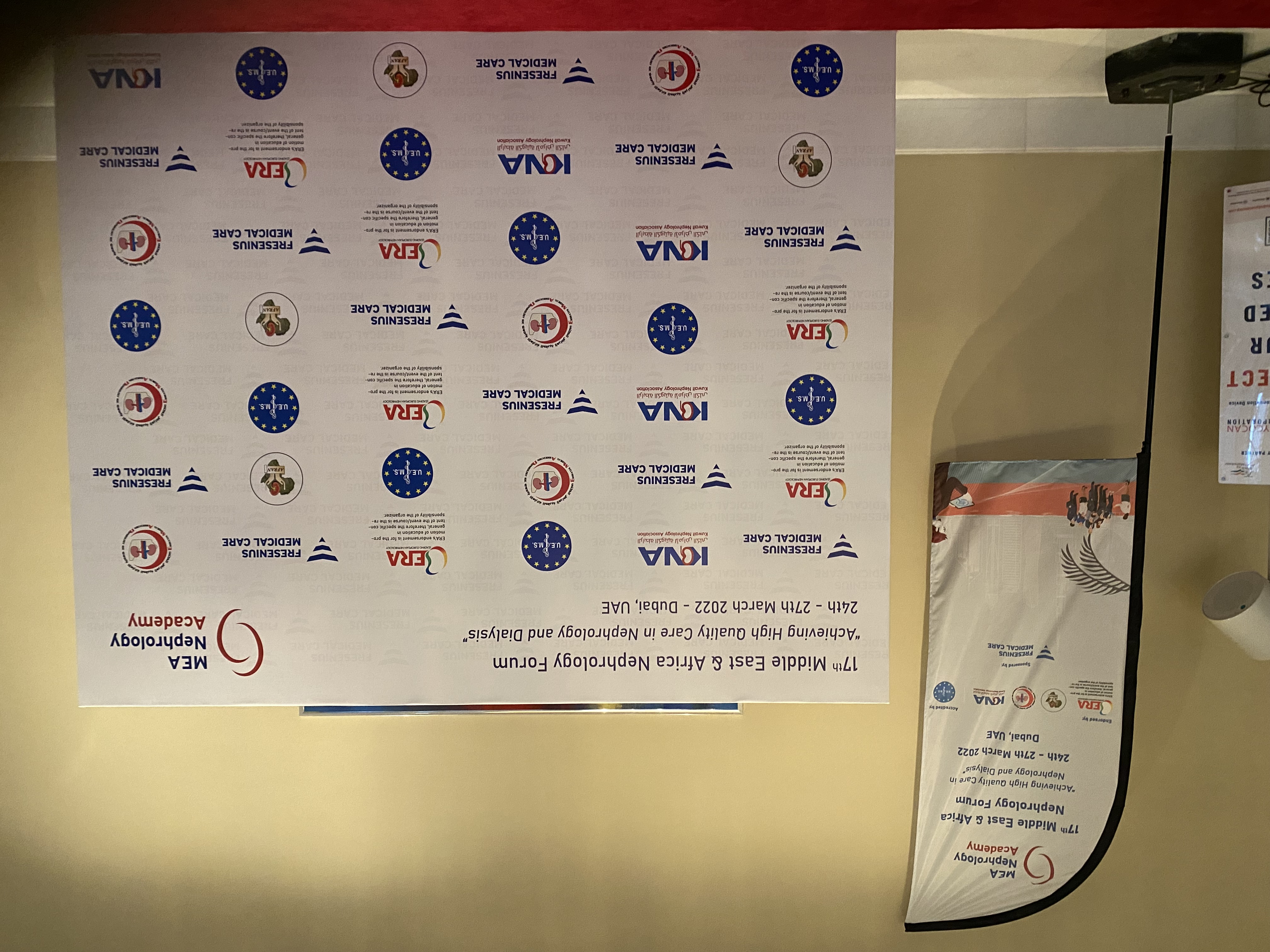 Adcem at the 34th Nigerian Association of Nephrology Conference (NANCONF) event. Theme: Preventive Nephrology. Sub theme: Congenital anomalies of kidney and urinary tract held at the Ibom Hall Uyo, Akwa-Ibom State.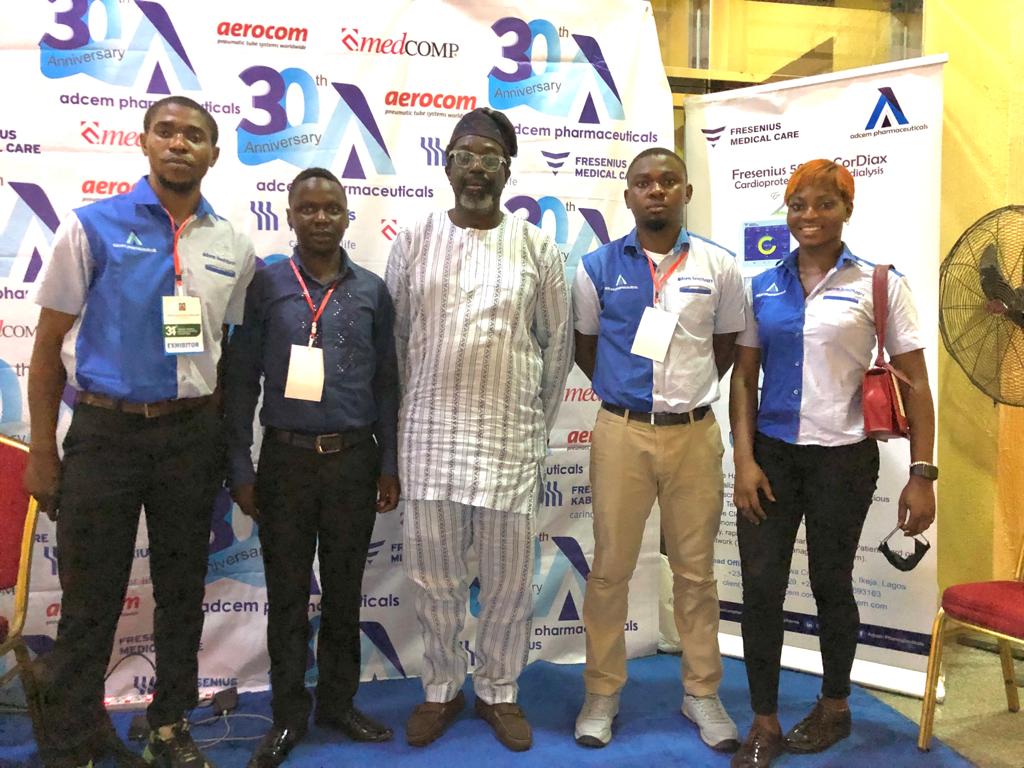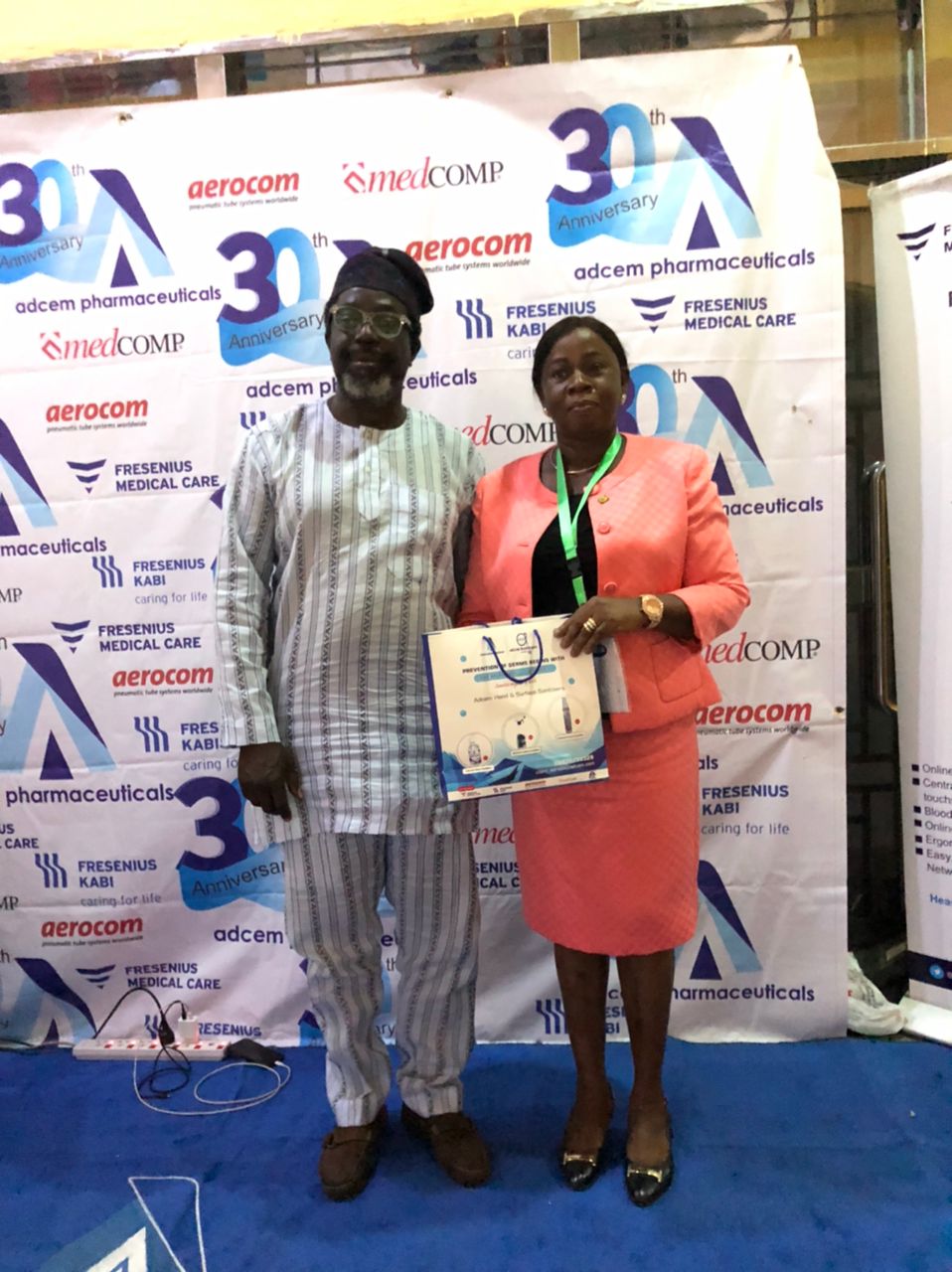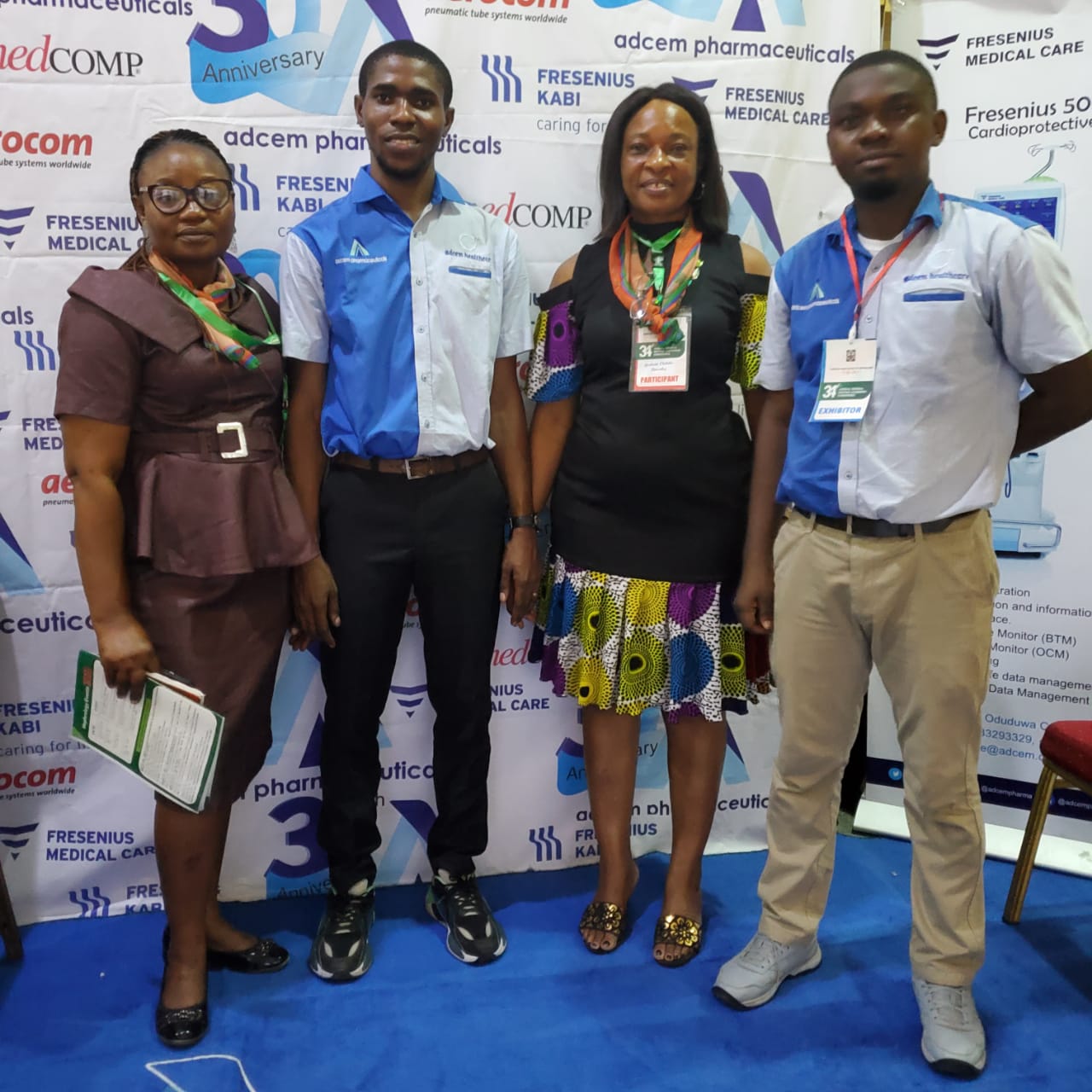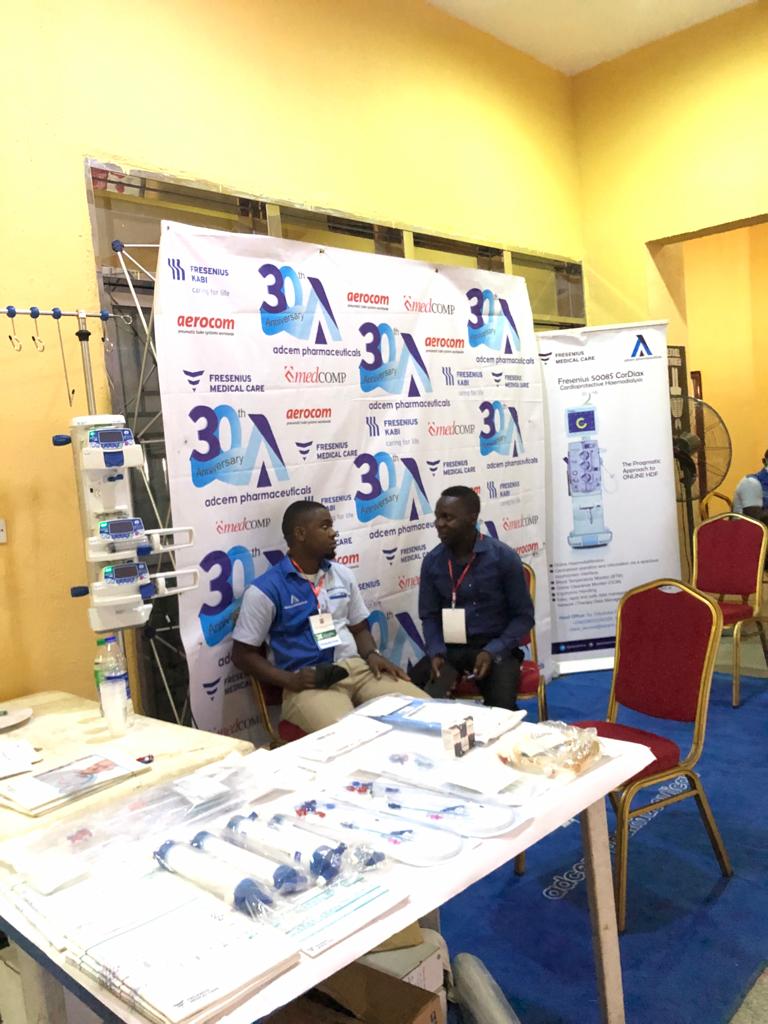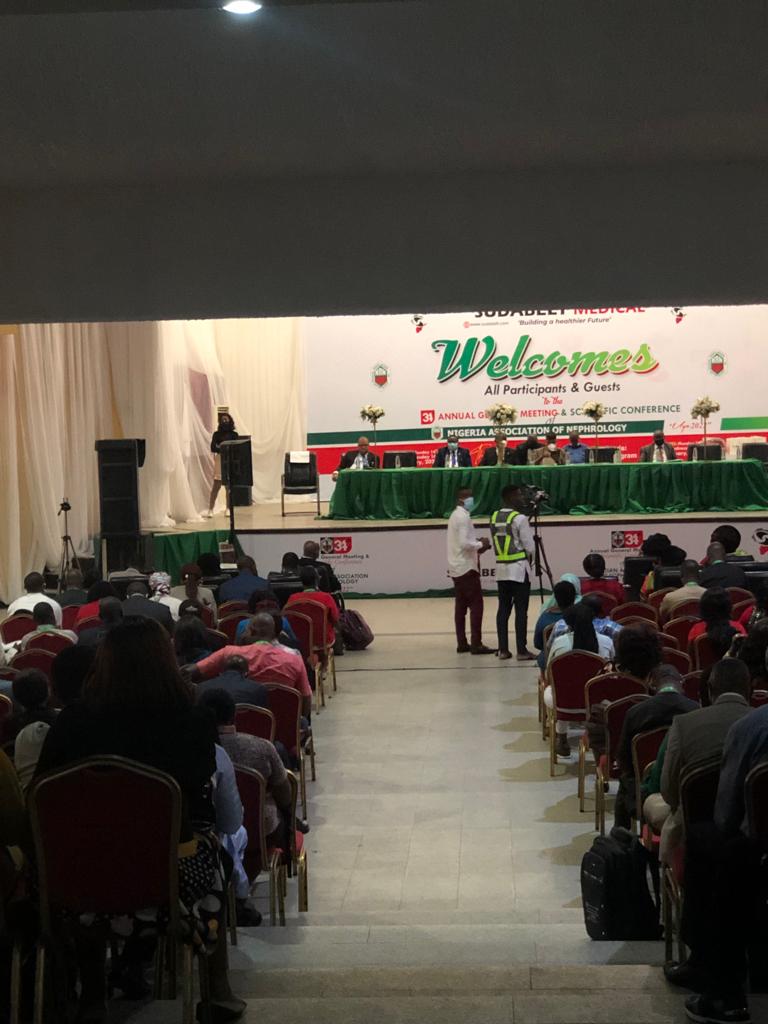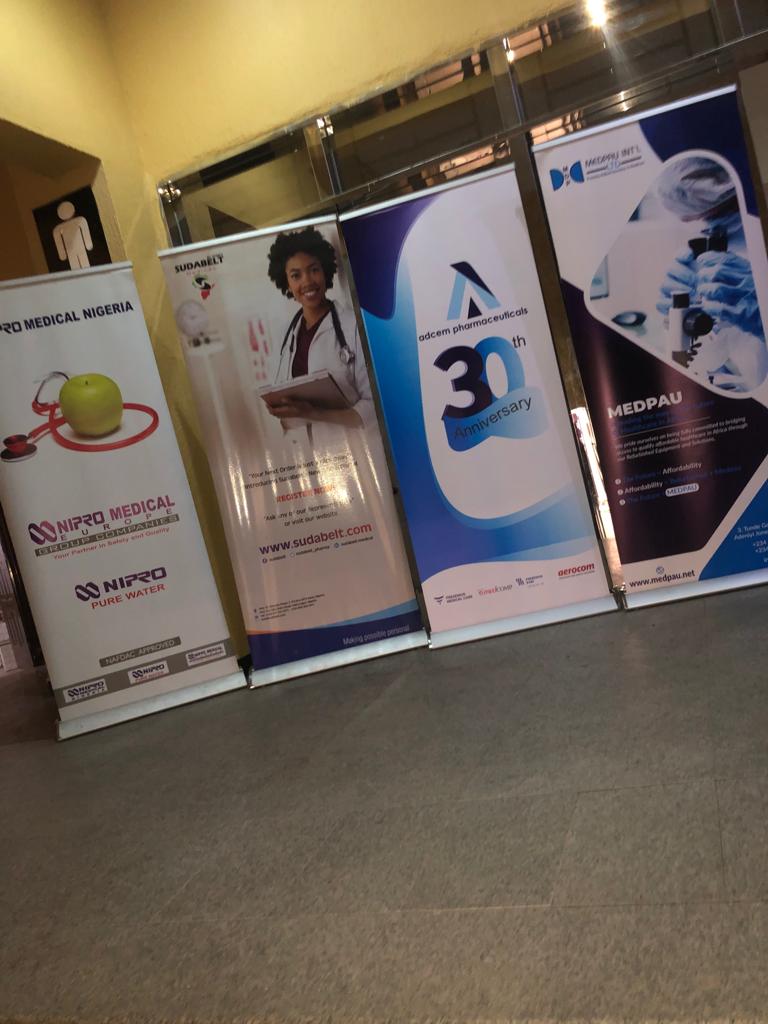 ADCEM HEALTHCARE LIMITED MARKING "WORLD KIDNEY DAY" 11th MARCH 2021 THEME:LIVING HEALTHY WITH KIDNEY DISEASE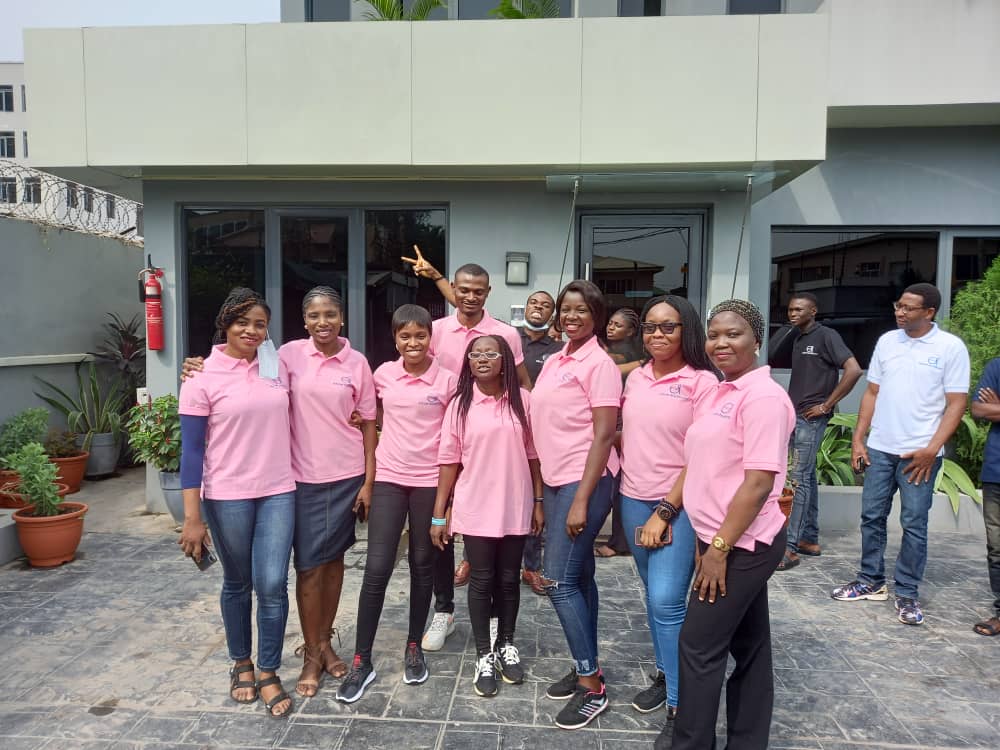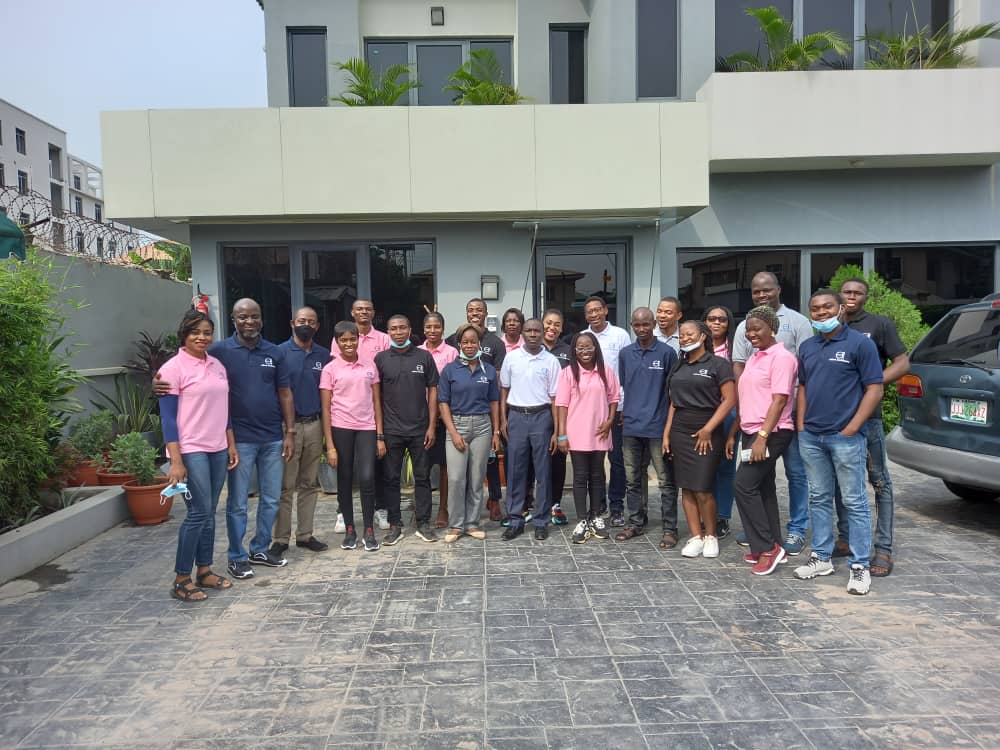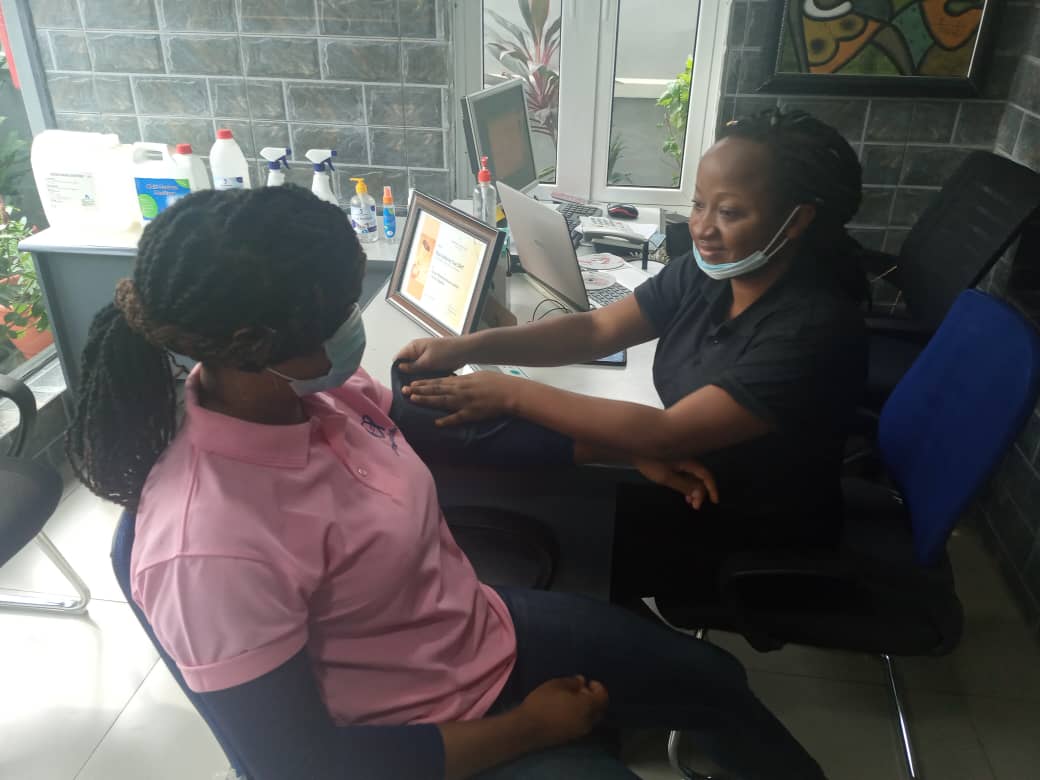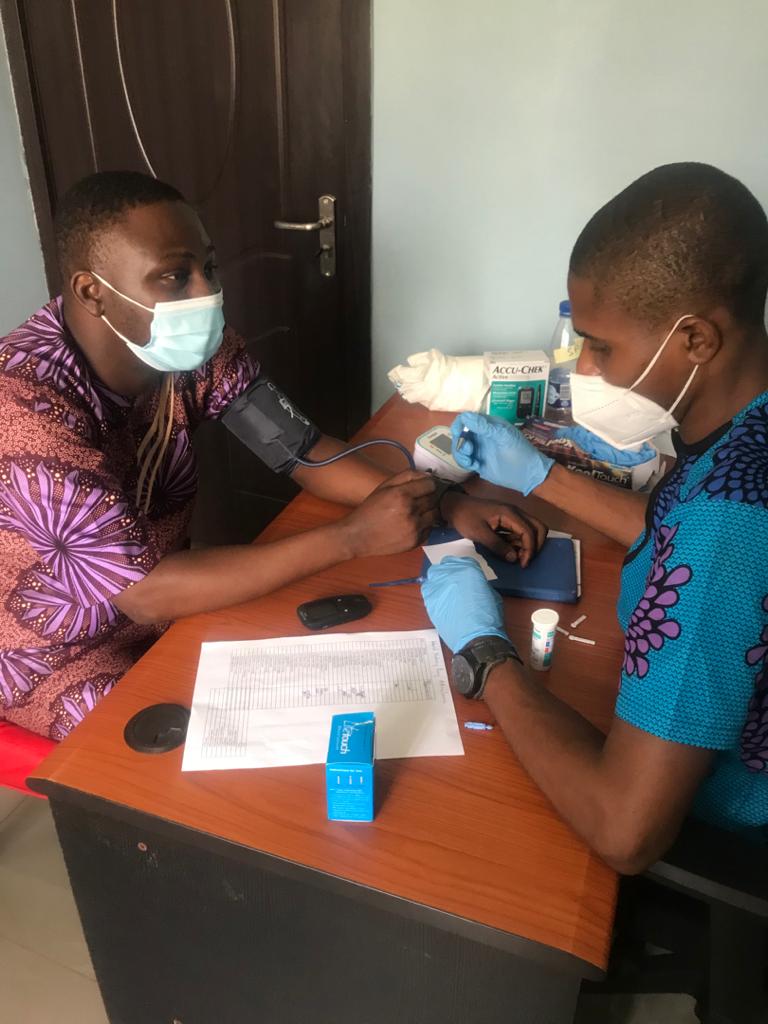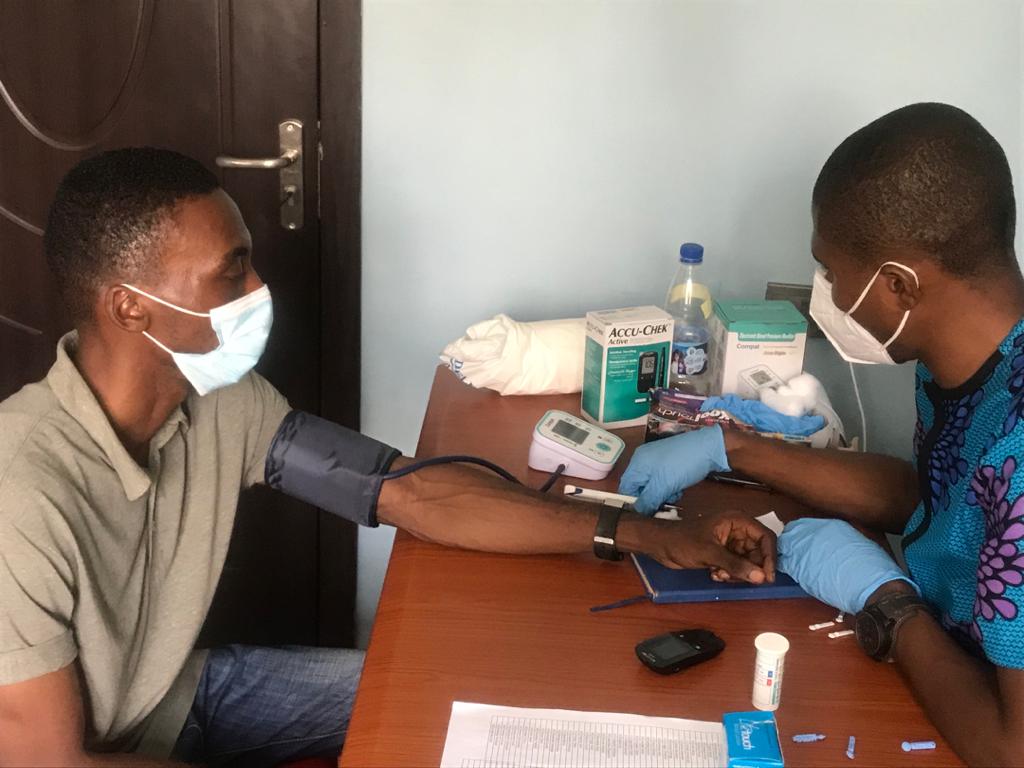 UNTH ENUGU

UNTH Enugu in collaboration with Adcem Heathcare to mark "WORLD KIDNEY DAY" 11th March 2021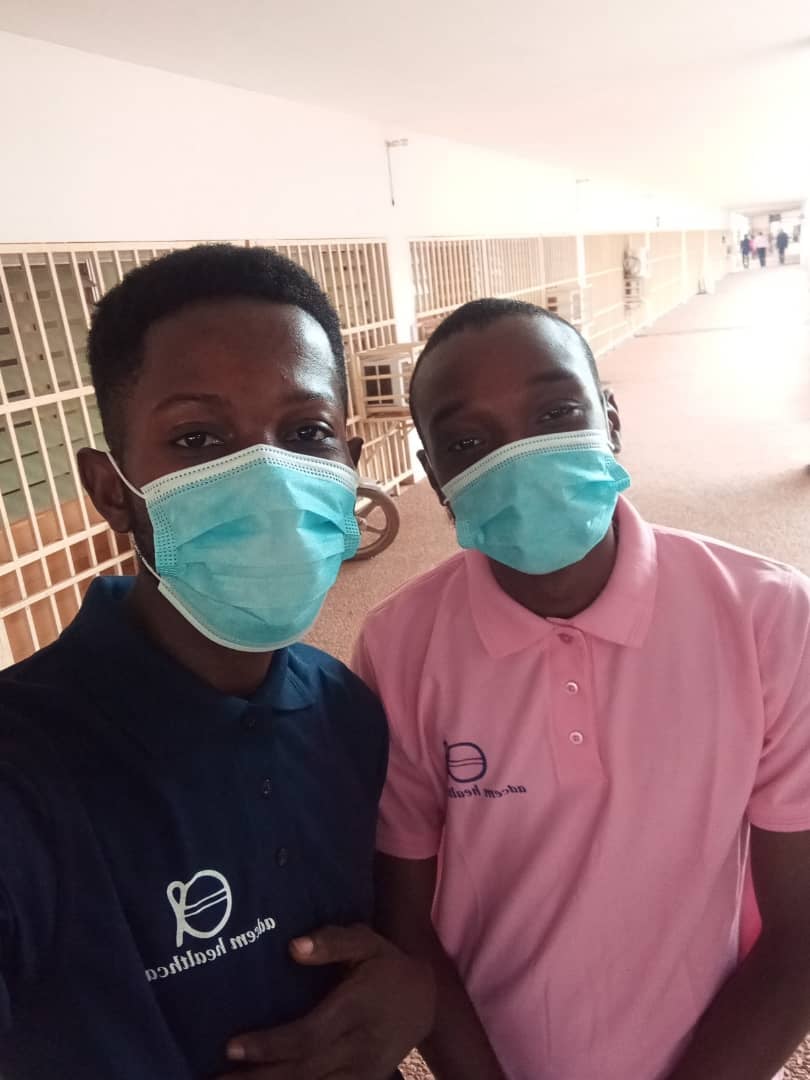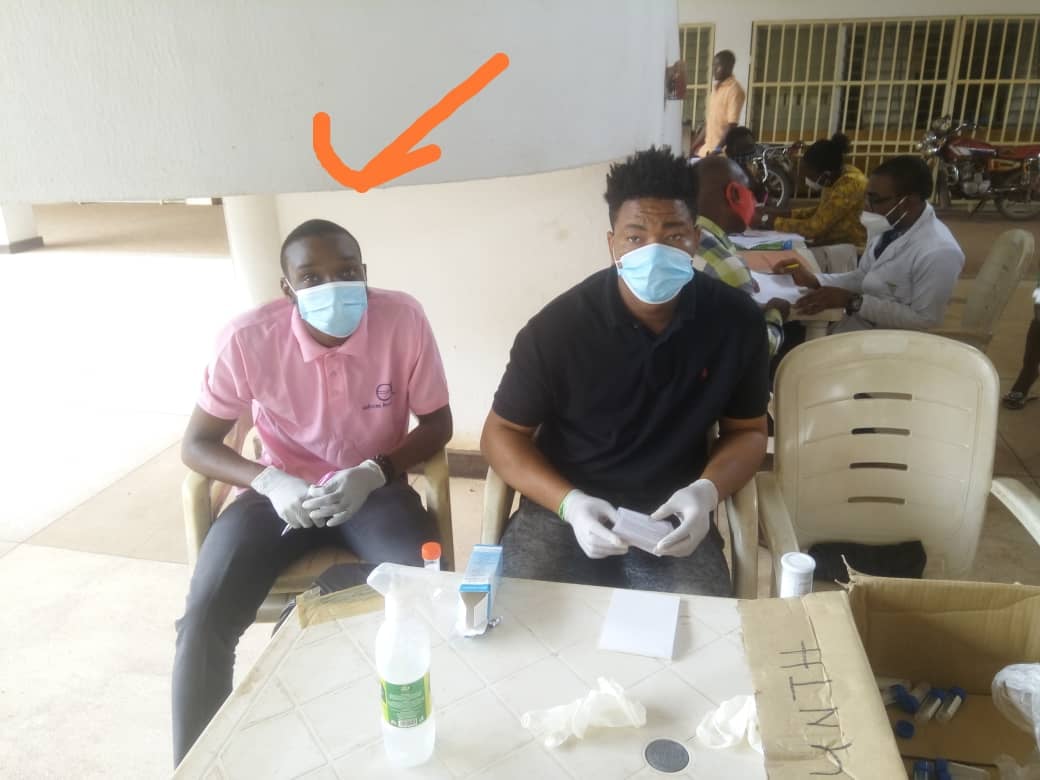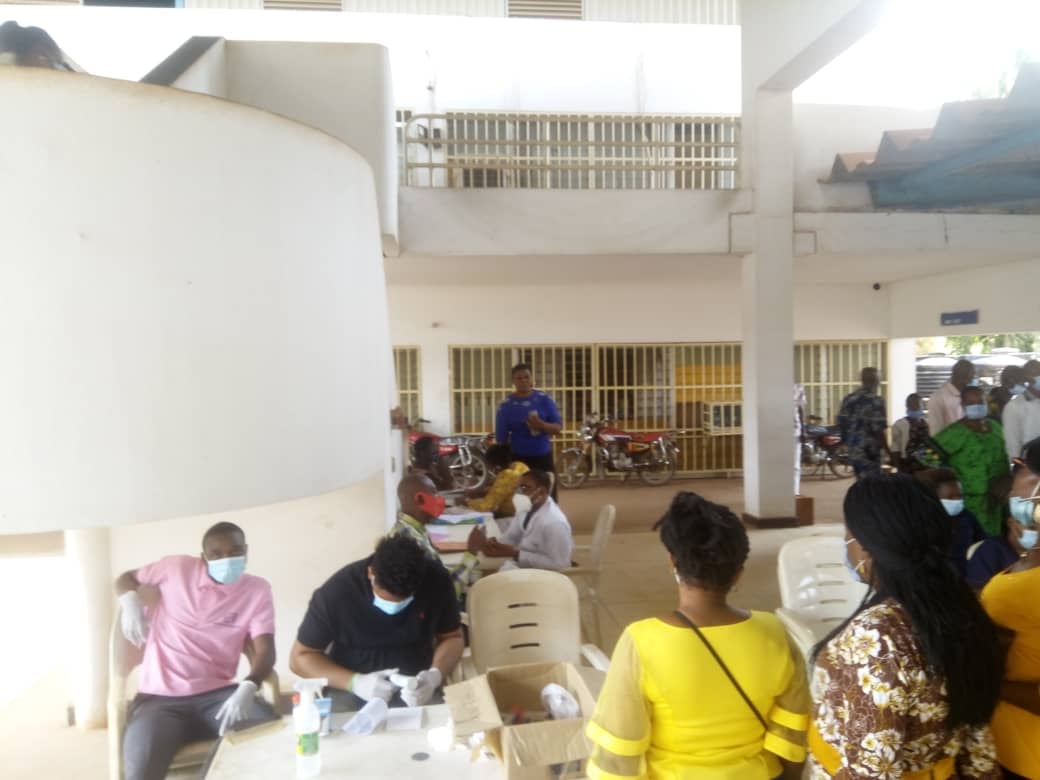 Adcem Heathcare Ltd teaming up with EKSUTH to mark "WORLD KIDNEY DAY" 11th March 2021.... Tagged: Living Healthy with Kidney Disease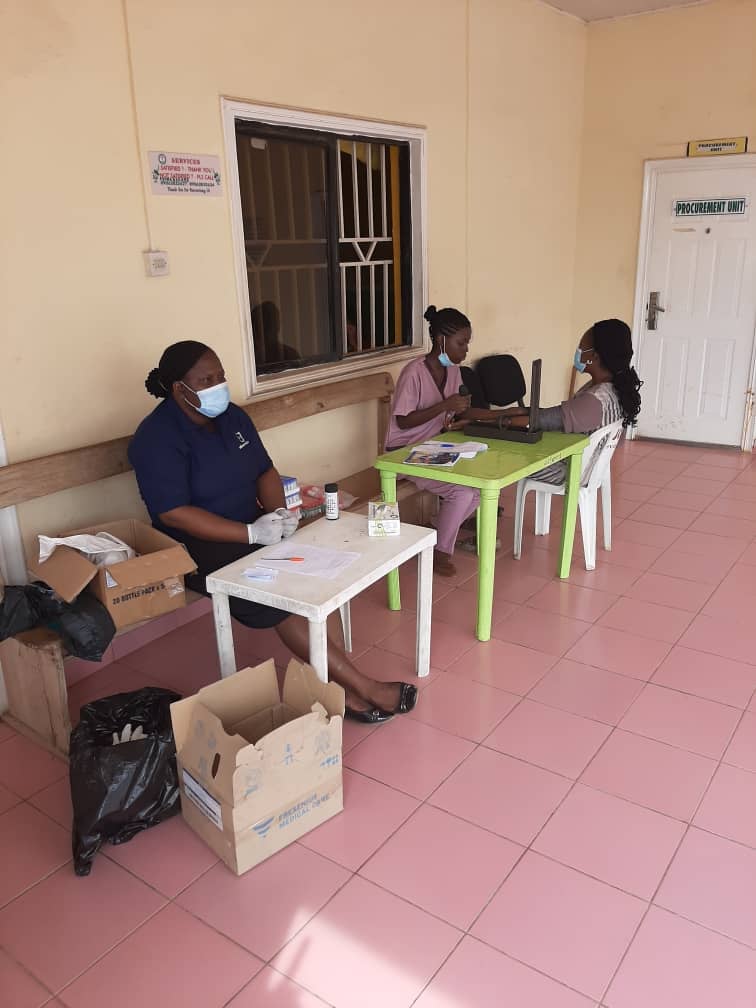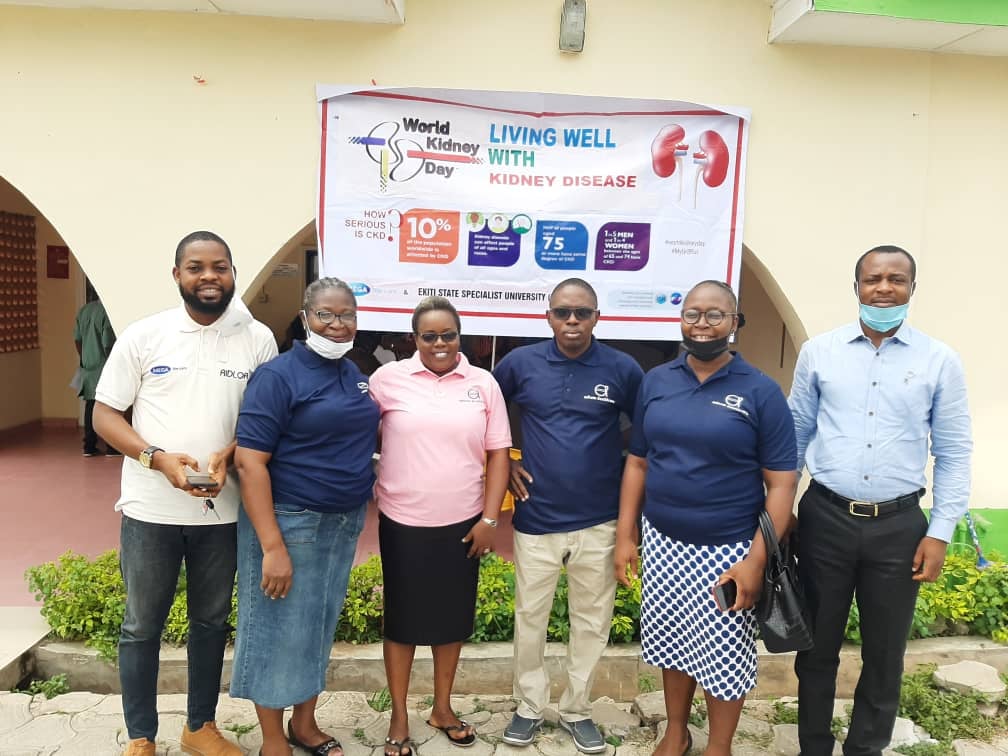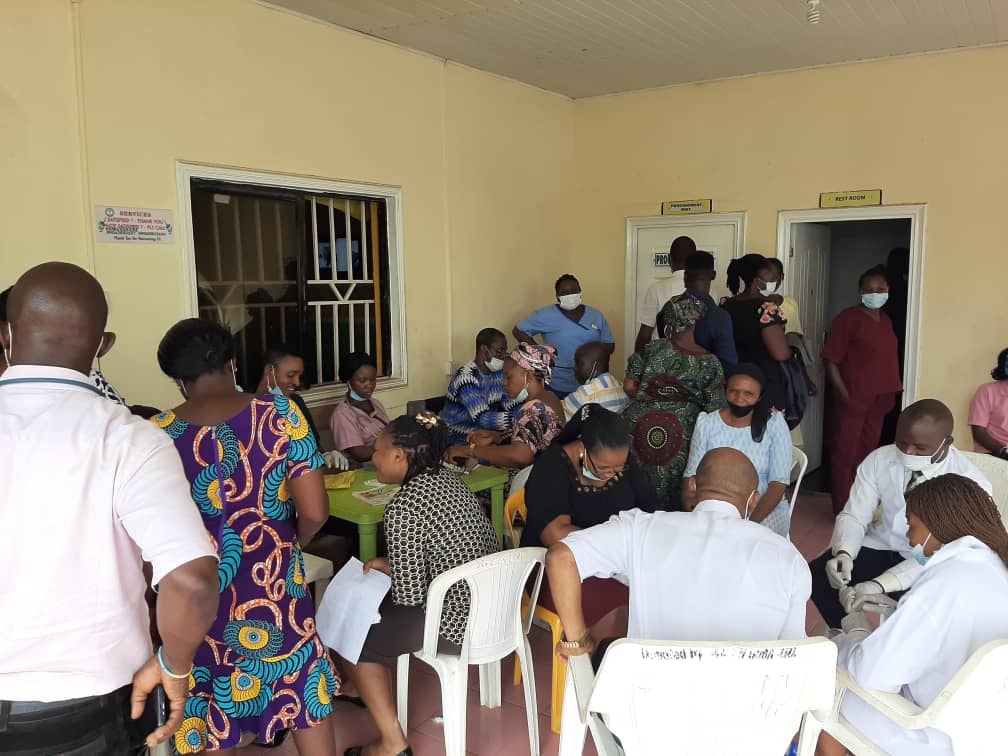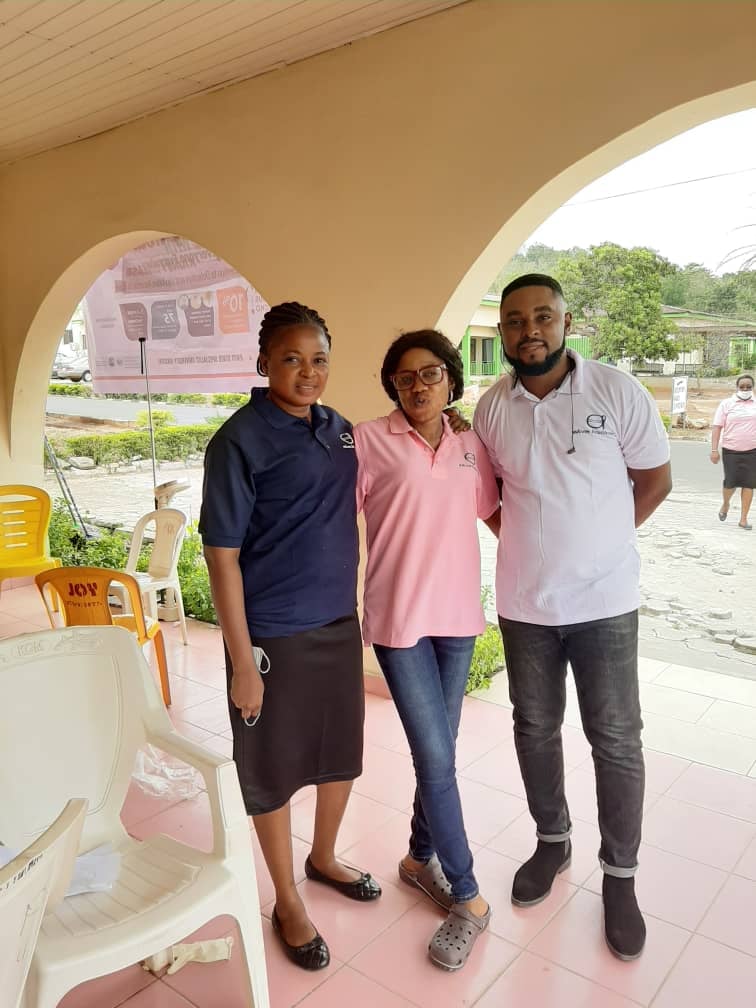 HEALTHCARE FEDERATION OF NIGERIA VISITS HEALTHCARE STAKEHOLDERS
The Healthcare Federation of Nigeria (HFN) paid advocacy courtesy visits to strategic healthcare stakeholders in Nigeria, namely; The Nigerian Senate, The Nigerian House of Representatives, Nigeria Federal Ministry of Health, and Nigeria Exports Processing Zones, restating private sector commitment to collaborate with government to strengthen and improve the healthcare sector in Nigeria.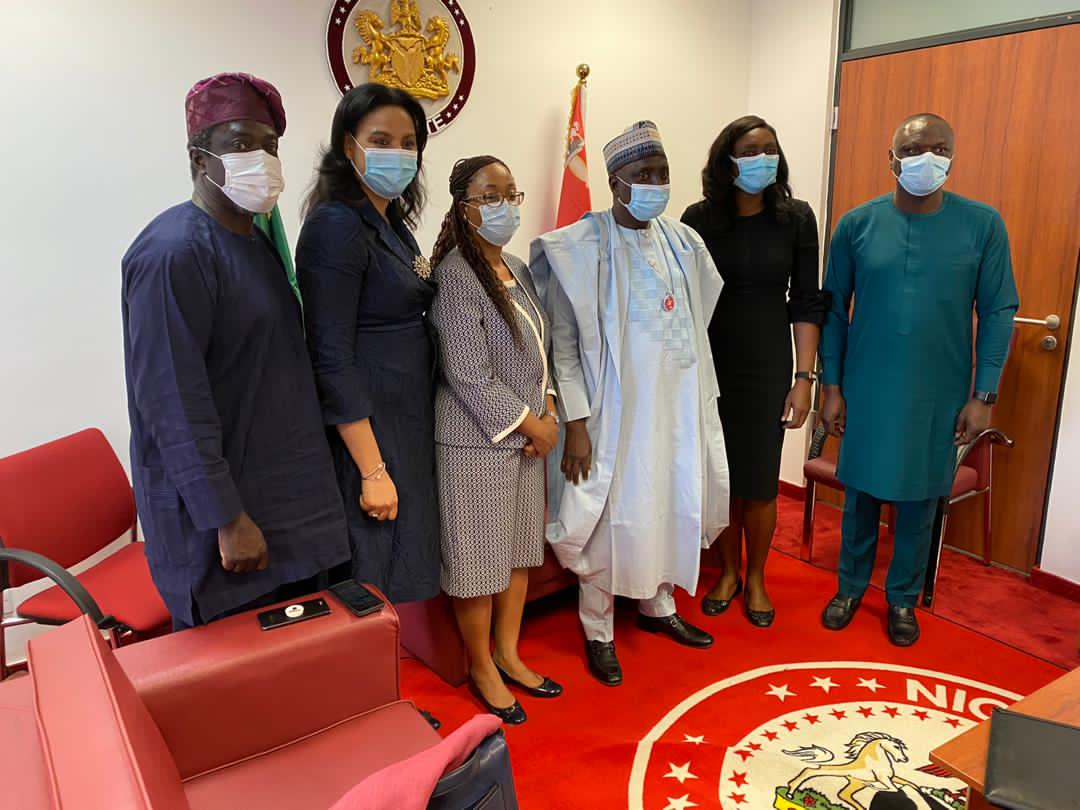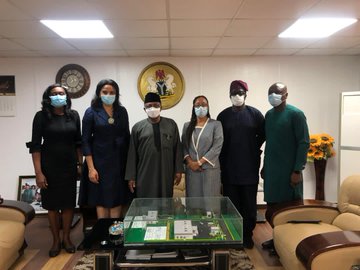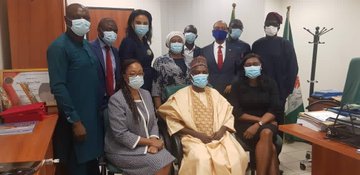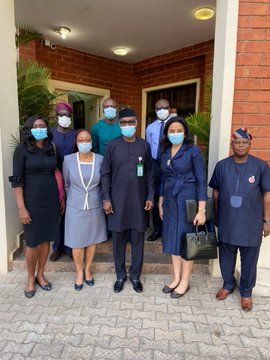 COMMISSIONING AND PROJECT HANDOVER OF LIONS CLUB INTERNATIONAL DISTRICT 404A1 DIALYSIS CENTER AKURE (On THURSDAY 25th JUNE, 2020)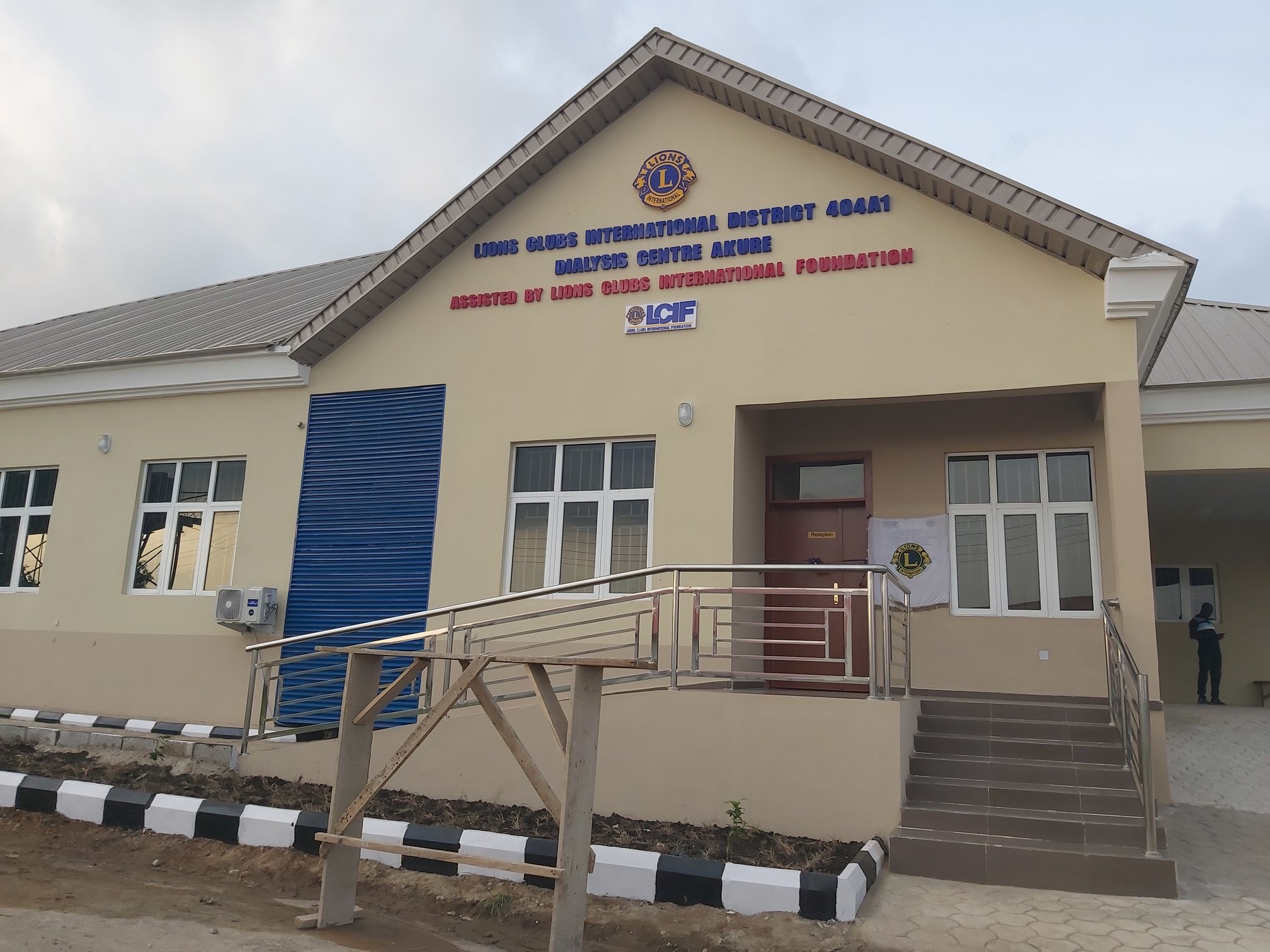 The Building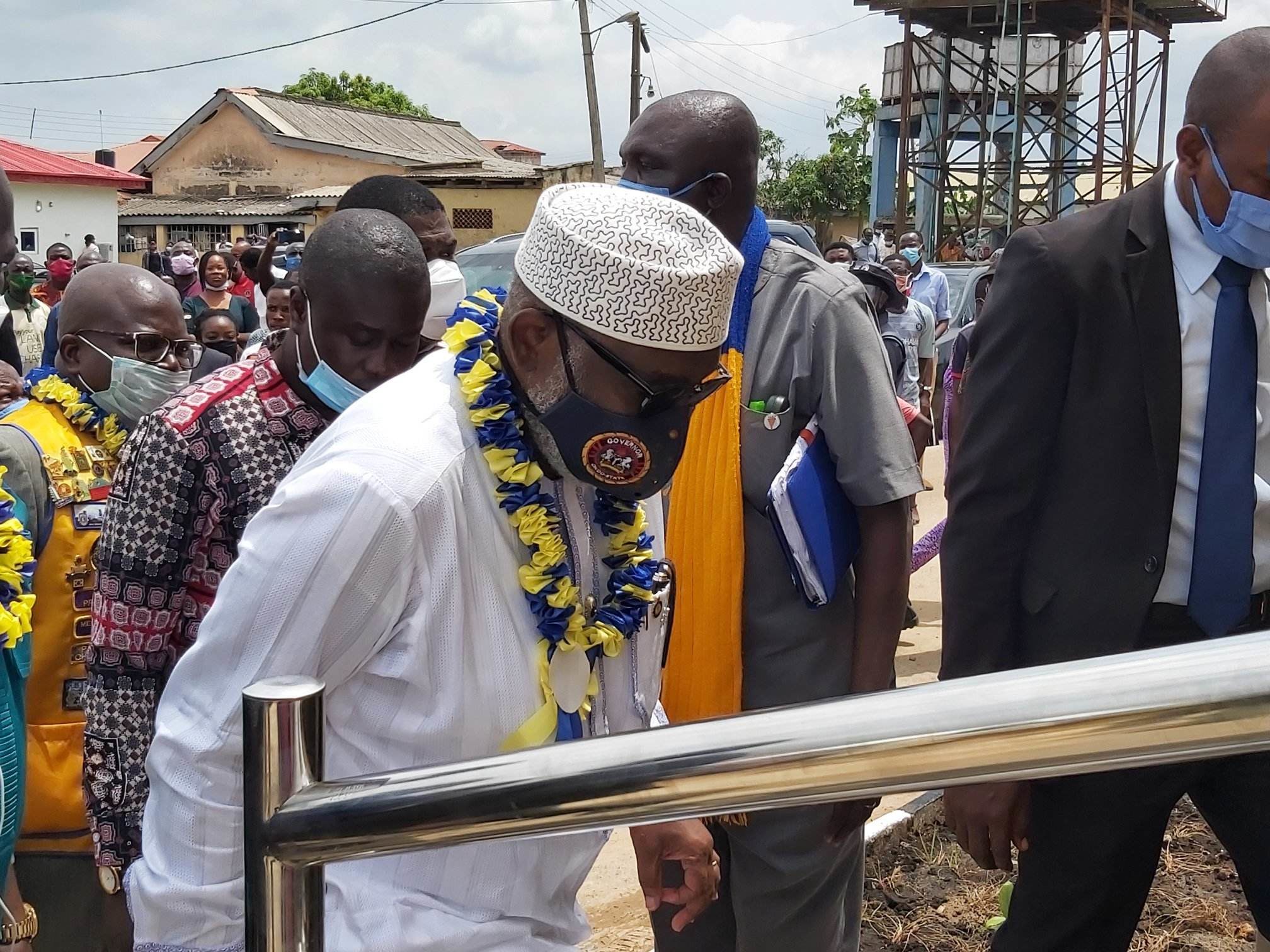 The Governor Approaching The Building For Commissioning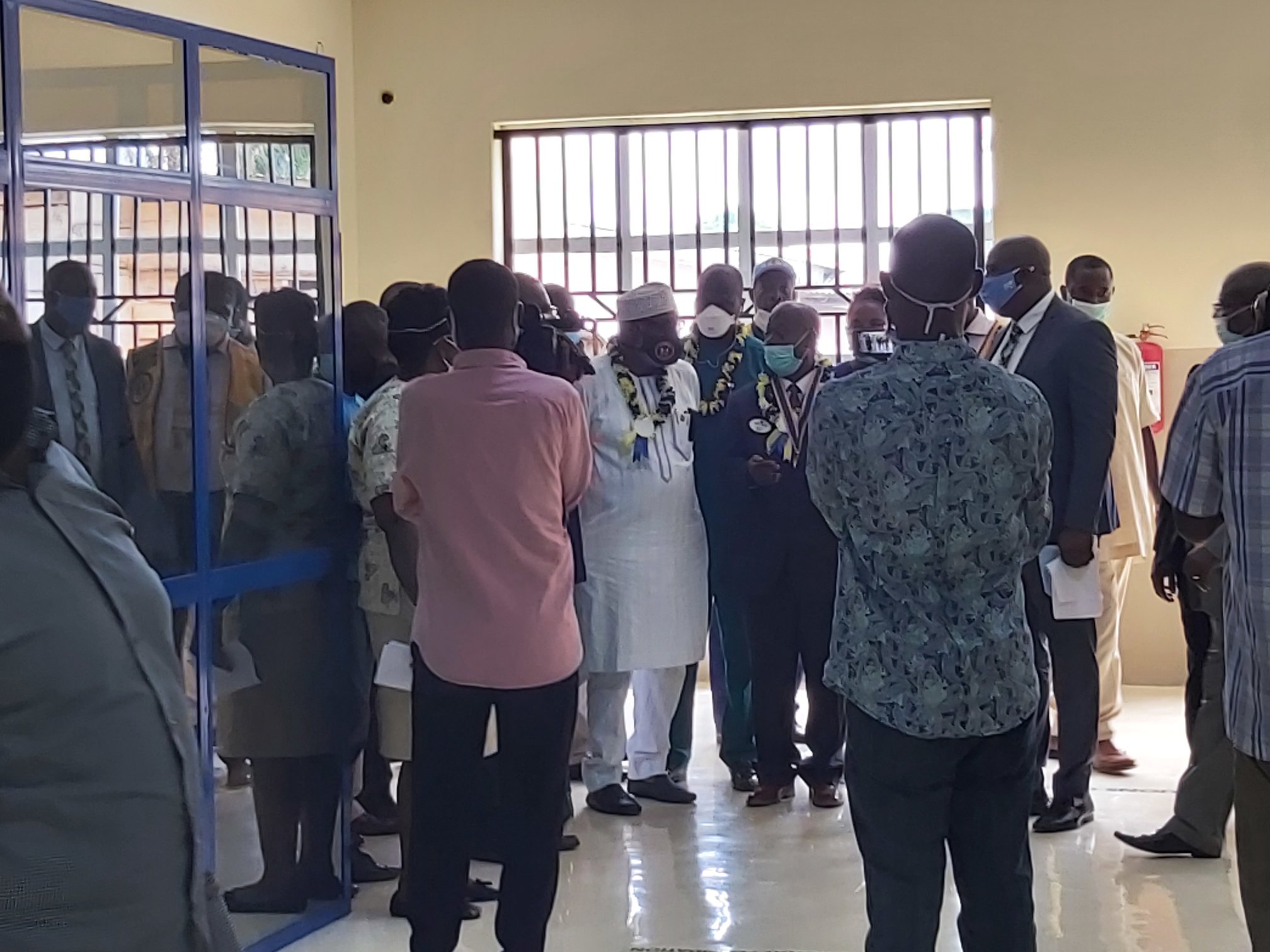 Commssioning of the building by the state governor, Arakunrin Oluwarotimi Akeredolu and the Lions Club International District Governor, Lion Adedipe.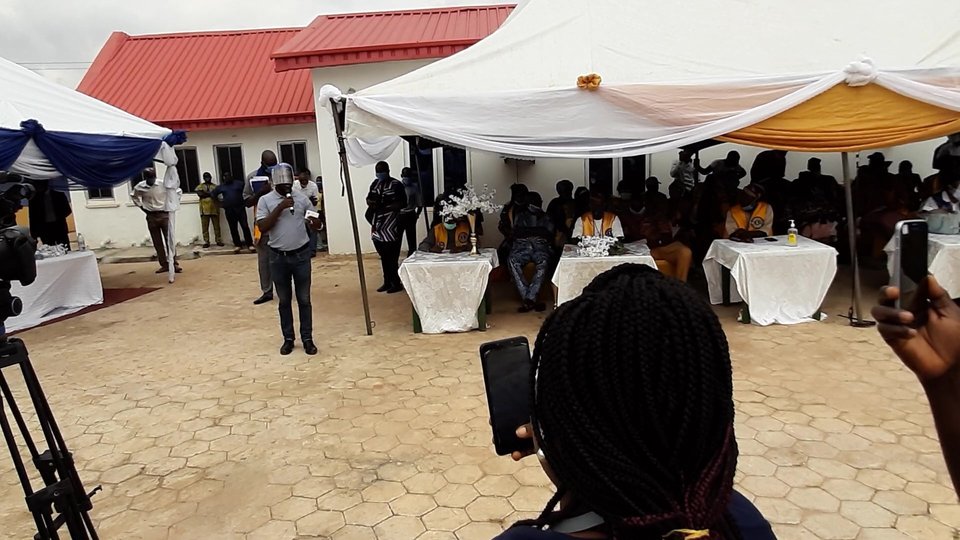 Adcem's address at the commissioning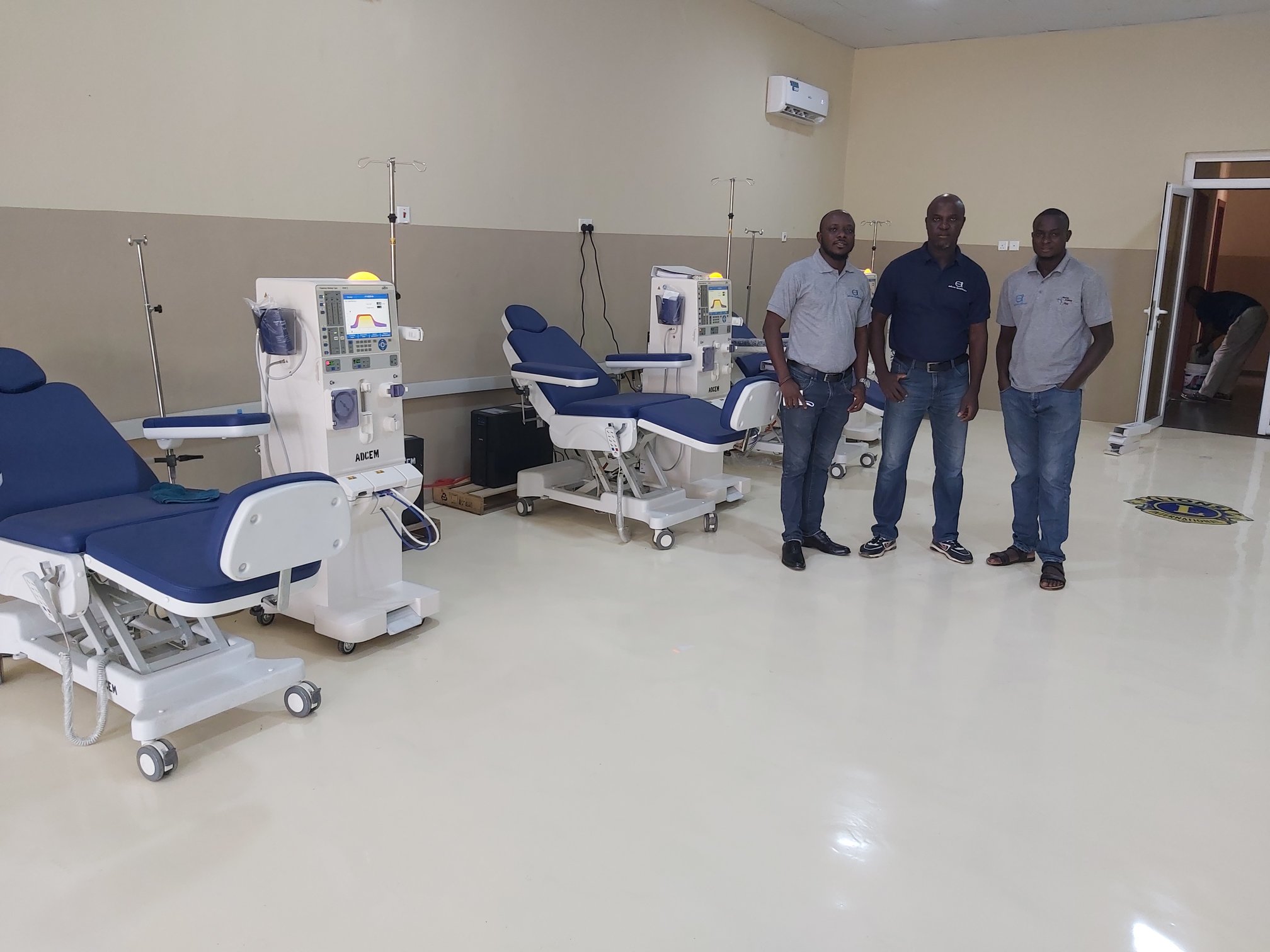 Inside the treatment room
On the 25th June, 2020, the building with the state of the art dialysis machines and other equipment were commissioned by the Ondo state governor, His excellency, Arakunrin Oluwarotimi Akeredolu. The event also doubled as the project hand over by the Lions Clubs International District 404A1, headed by the District Governor, Lion Adekunle Adedipe to the government/hospital.  Adcem Healthcare Limited as the technical partner, will leverage its over 28 years' experience in the sector to manage and maintain all the equipment and supply all consumables to be used at the center.
This project will go a long way in bringing succour to patients living with kidney diseases within Akure and its environs, as they will no longer have to travel far to get adequate treatment at a reasonable cost.
Nephrology Nurses Training organized by Adcem Healthcare Limited
Held from  2nd to 6th  March 2020
Nephrology Nurses update training on Haemodialysis and Peritoneal dialysis. Which includes one of the services Adcem Healthcare offers to the Nigerian Renal Healthcare sector, to ensure that the professional in the renal healthcare space continue to practice a high standard dialysis care to patients that requires Kidney Treatment.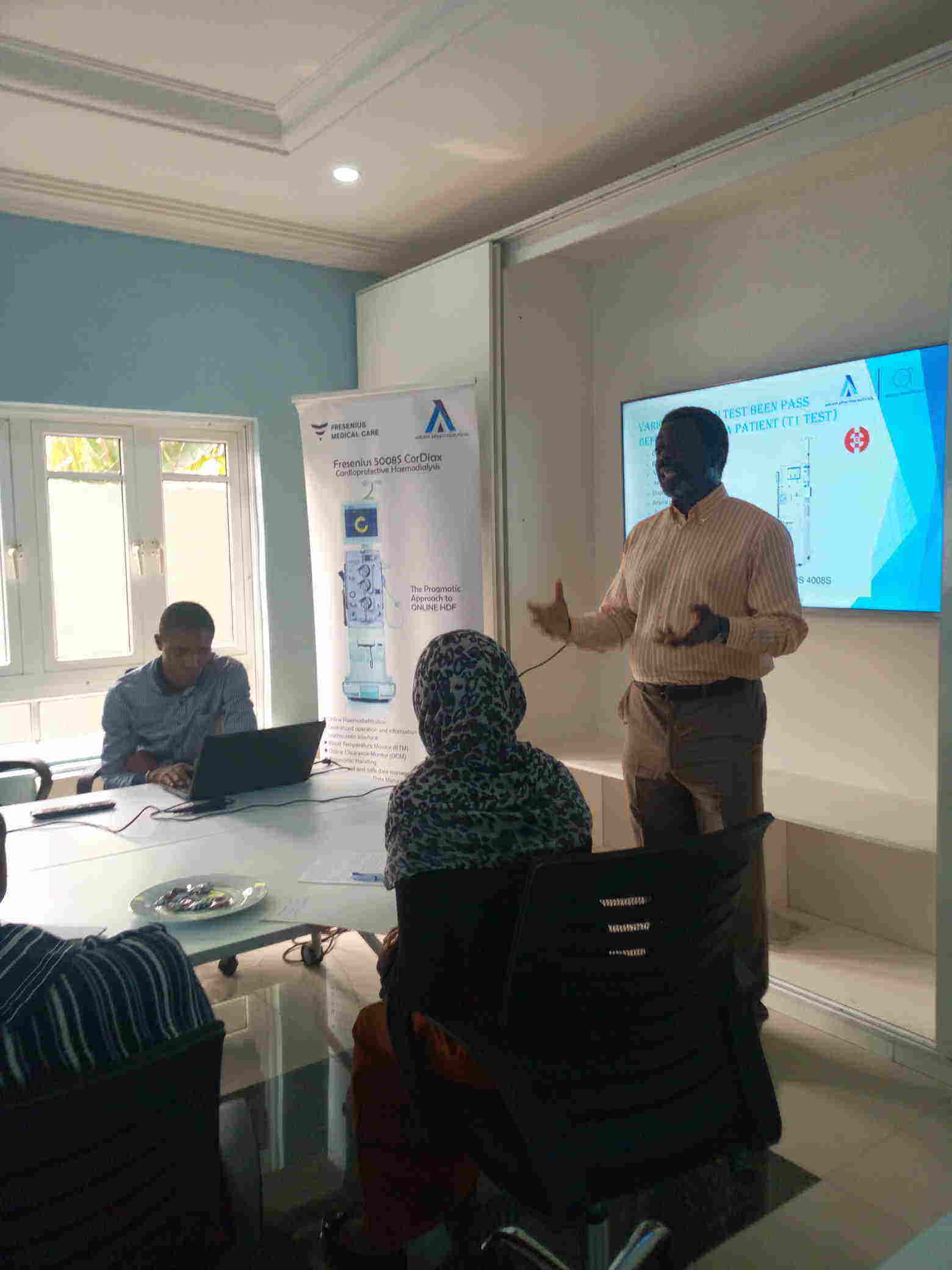 The MD of Adcem Healthcare Limited giving the opening address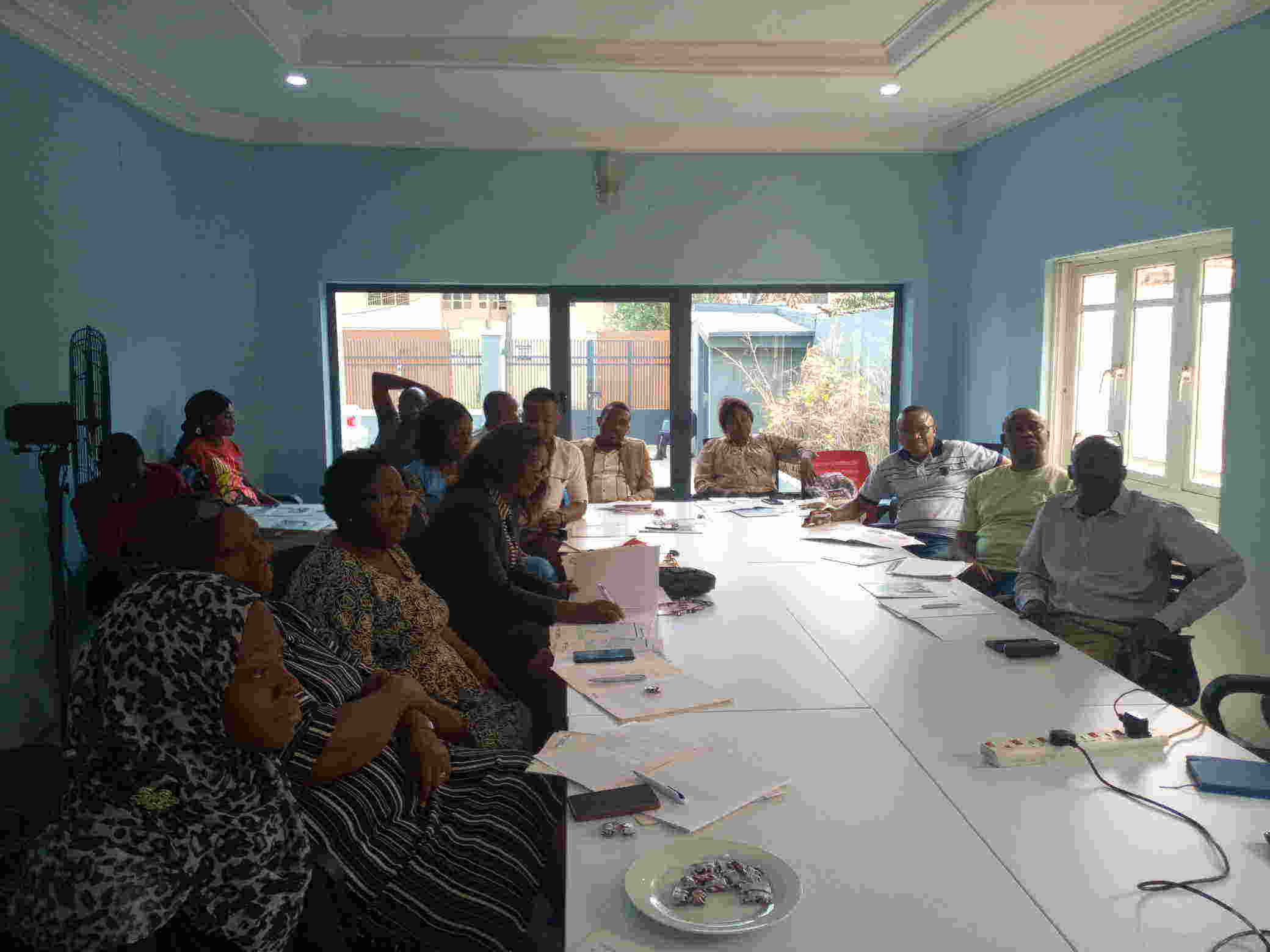 Cross Section of the training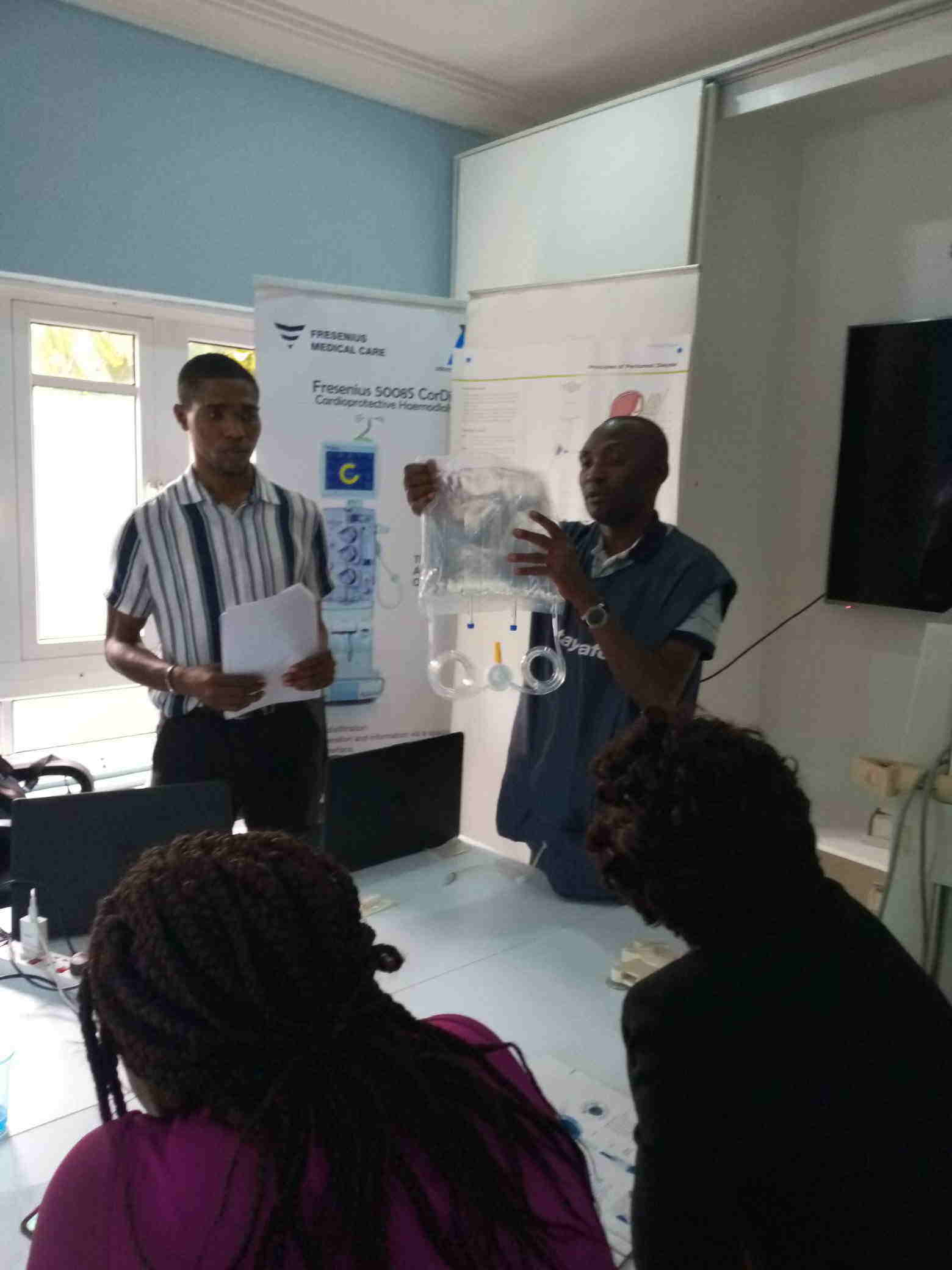 Peritoneal Dialysis Demonstration on Continous Ambulatory Peritoneal Dialysis(CAPD)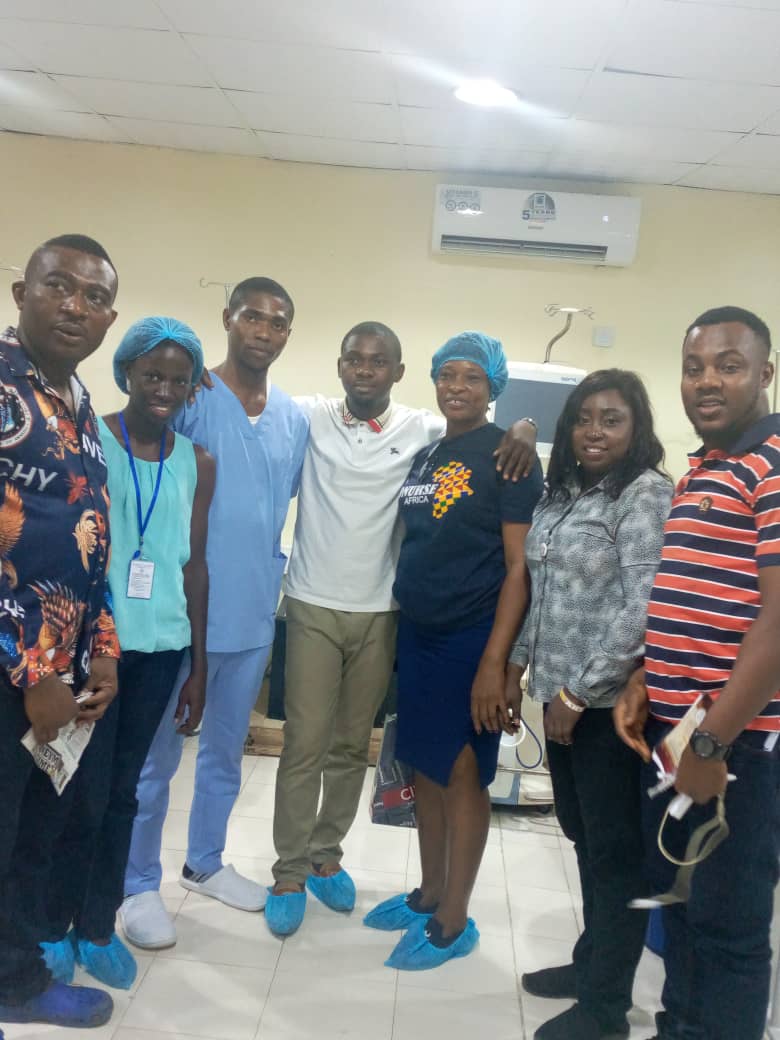 Clincal section at Adcem LUTH Dialysis Center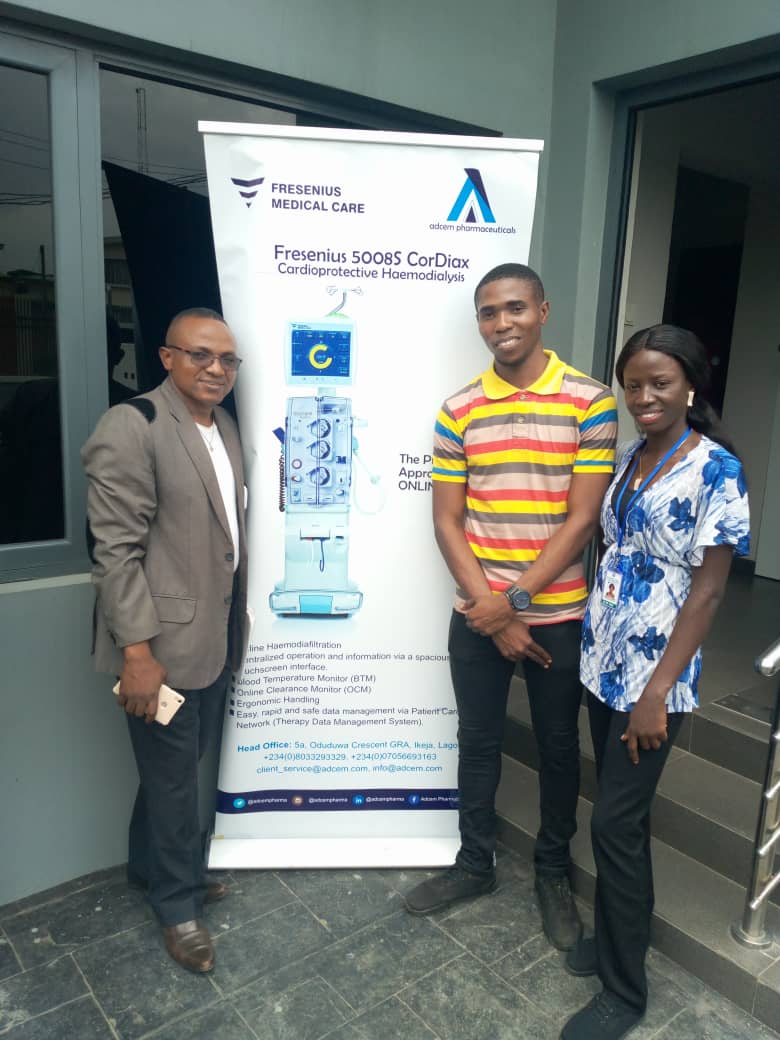 The facilitator with some participants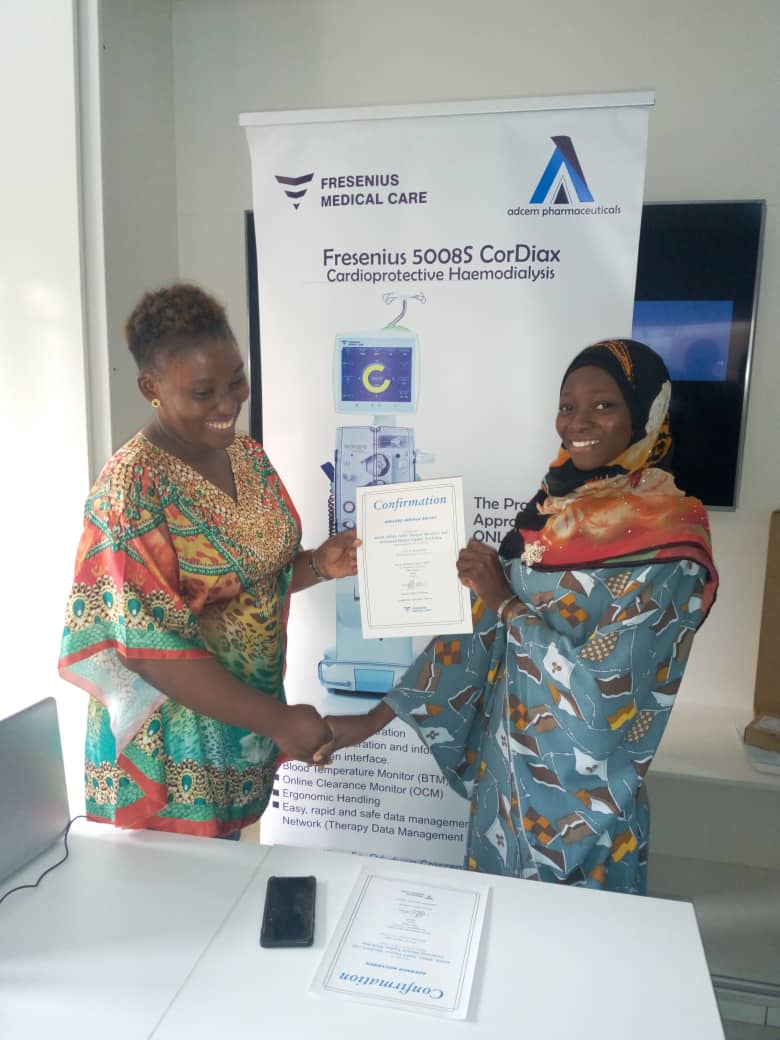 One of the participants receiving her Update Training Certificate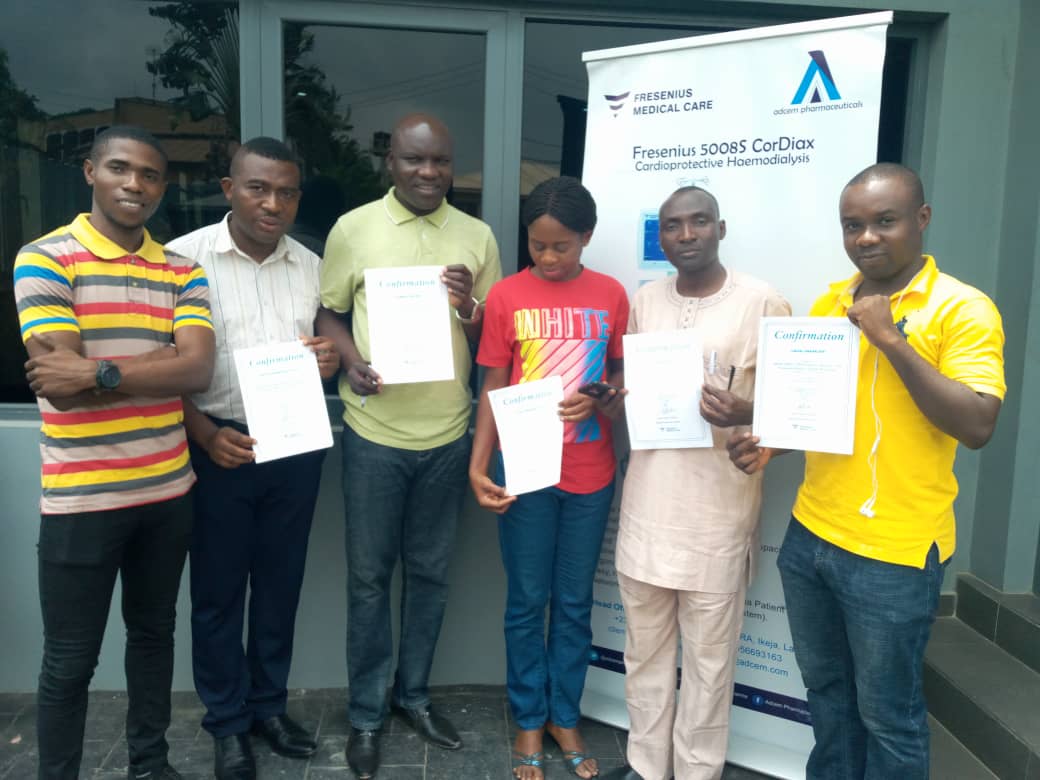 Participants displaying their training certificates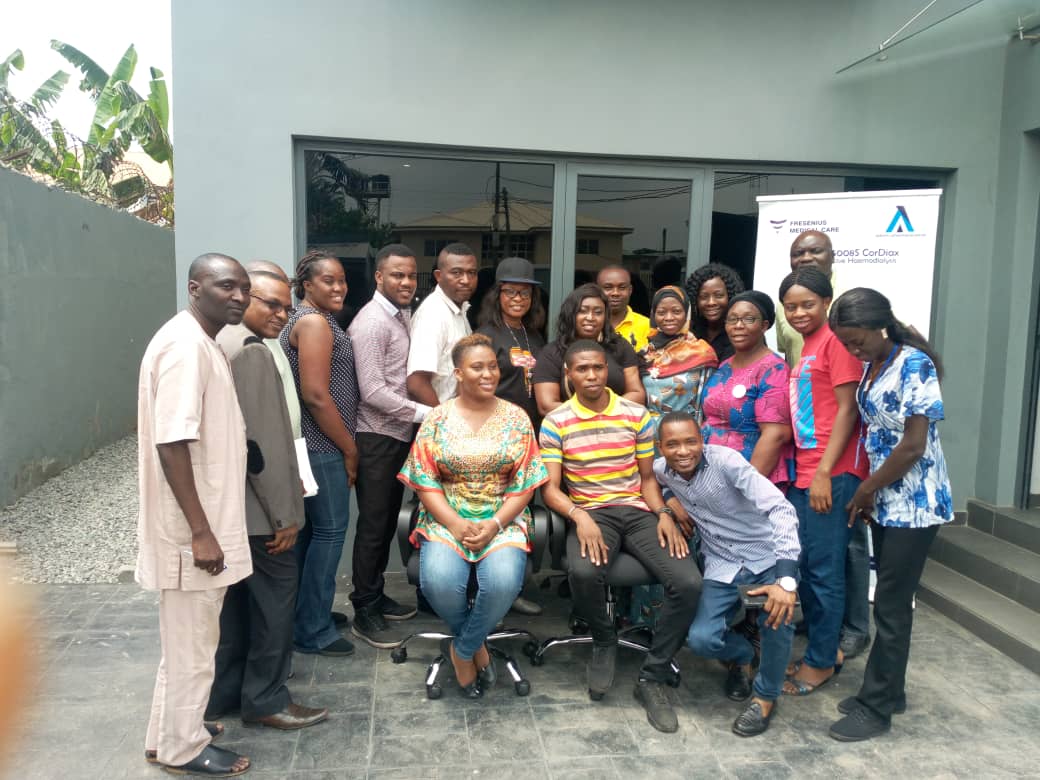 Group photo with the facilitator and Adcem Healthcare representative
Kidney Foundation for Africa
As done yearly, Adcem Healthcare was one of the sponsors of the Kidney Foundation for Africa's (KFA) World Kidney Day 2020 event, which was held at the Eko Hotel, Victoria Island, Lagos.
The special guest of the event was the first lady of Lagos state, Dr. Mrs. Ibijoke Sanwo-Olu and the keynote address was delivered by the Minister of health, whom was duly represented by Dr. Bello.
The morning session was a public lecture delivered by guest speakers from North, East, West and South Africa, sharing their experiences about kidney healthcare in their respective region.
The afternoon session was panel discussion, where the panelists focused on the status, challenges and recommendations for the Nigerian kidney healthcare sector. Among the panelists, was Adcem Healthcare MD, Mr. Adeyemi Adewole.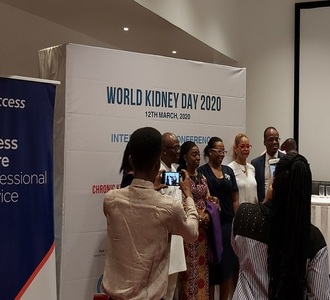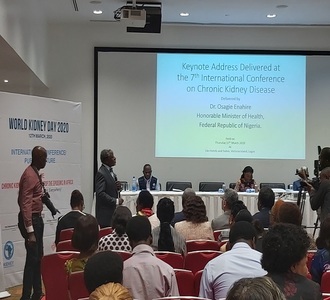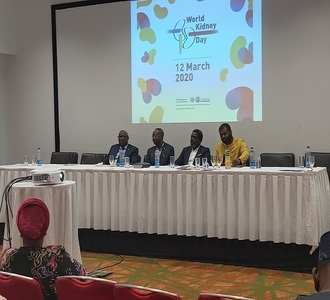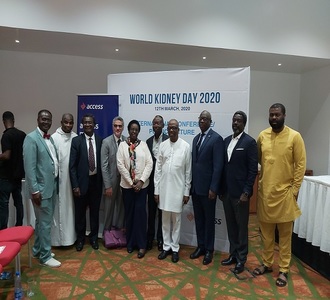 LUTH/UNILAG
Adcem healthcare was at the University of Lagos campus to join the World Kidney Day awareness walk within the campus and also assisted in conducting screening test for the people that turned out for the event.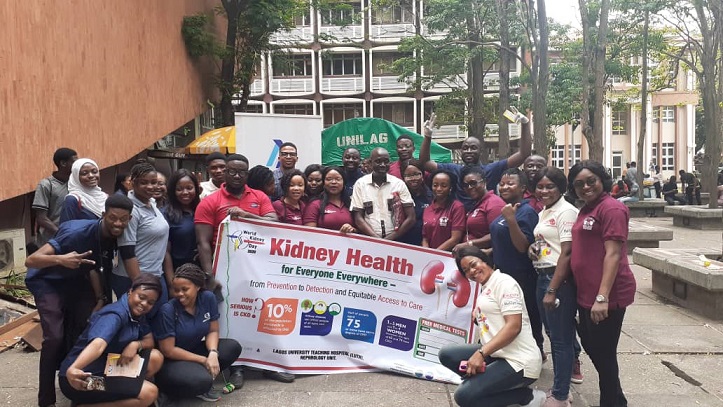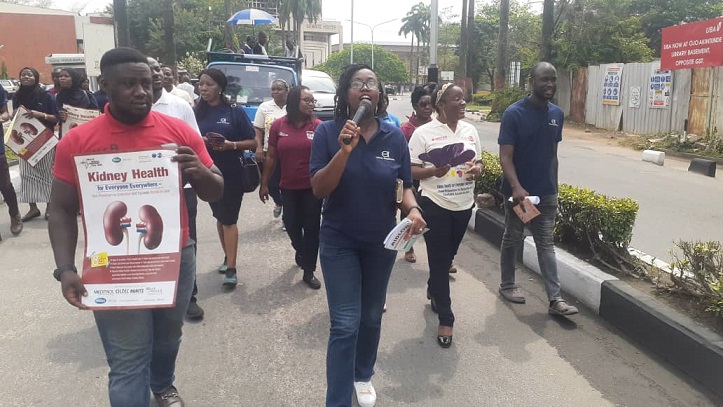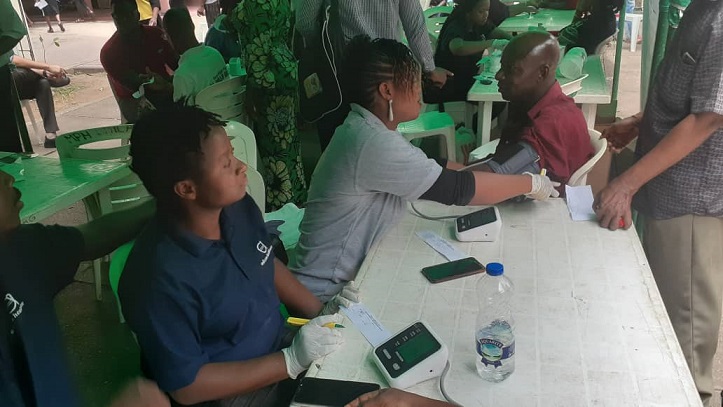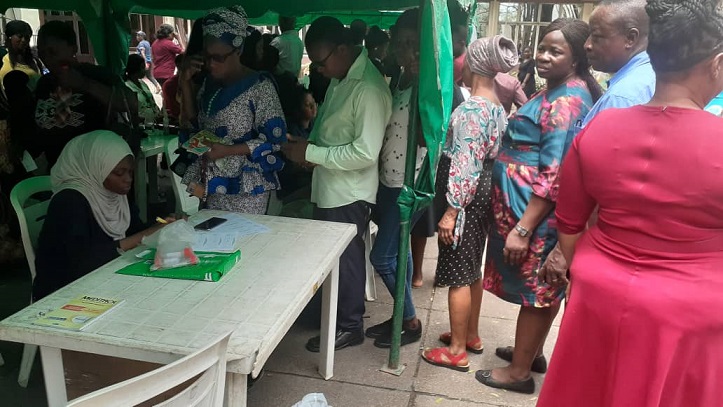 ALIMOSHO
Adcem healthcare joined others in taking the awareness to the grass root by visiting the palace of the King of Igando town of Alimosho Local Government, Lagos state. At the palace, a sensitization exercise was carried out by the healthcare professionals, followed by screening test for the people that were present.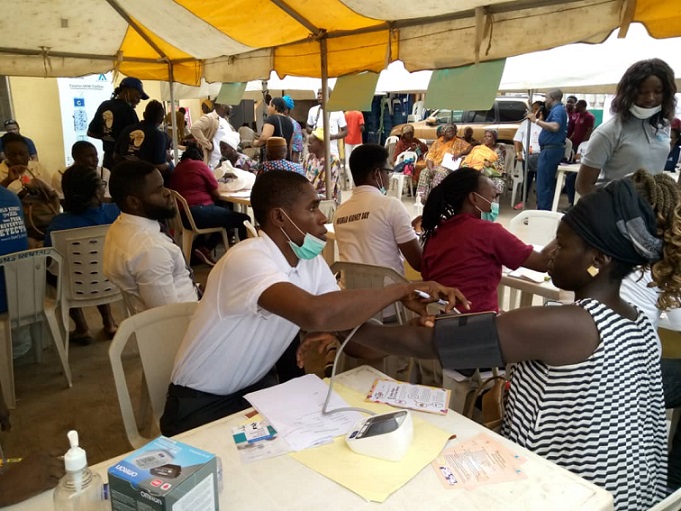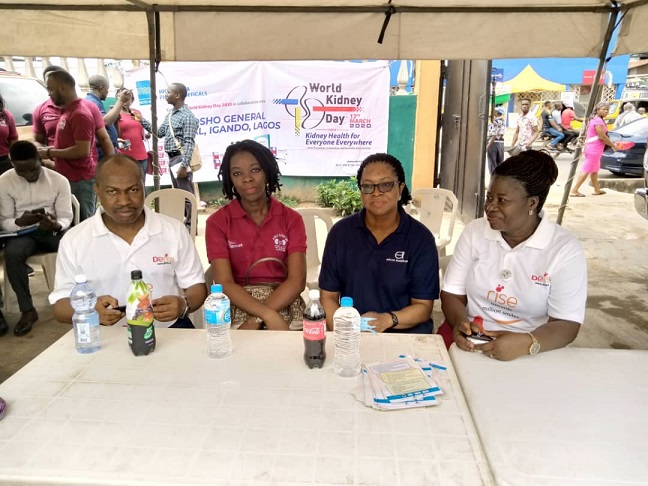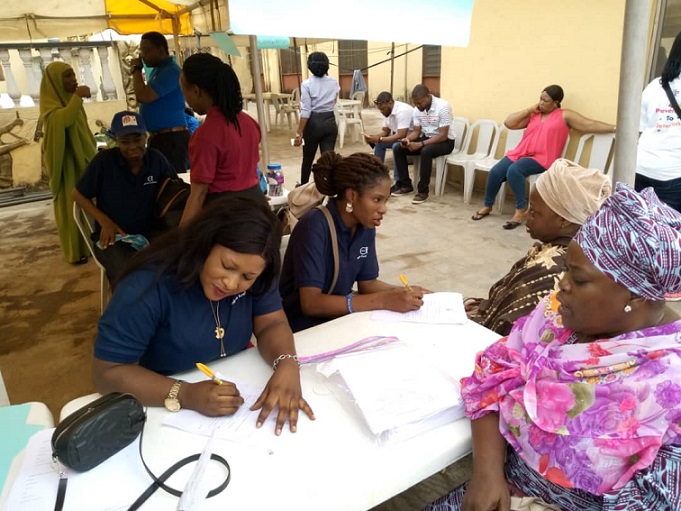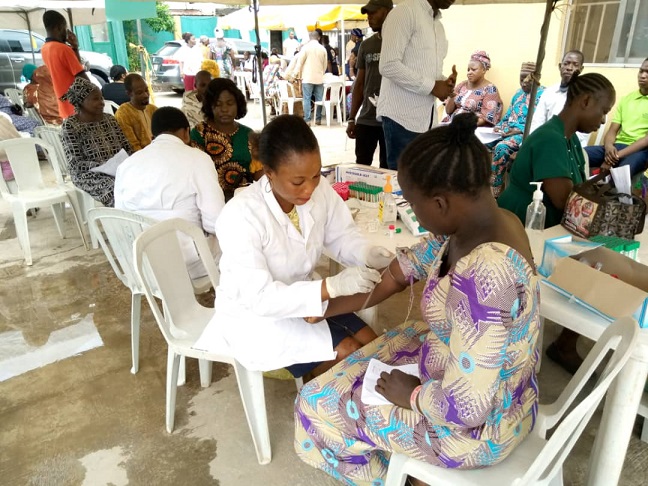 LEADWAY
ADCEM healthcare also joined Leadway assurance for World Kidney Day awareness walk around Iponri area of Lagos state,followed by screening test.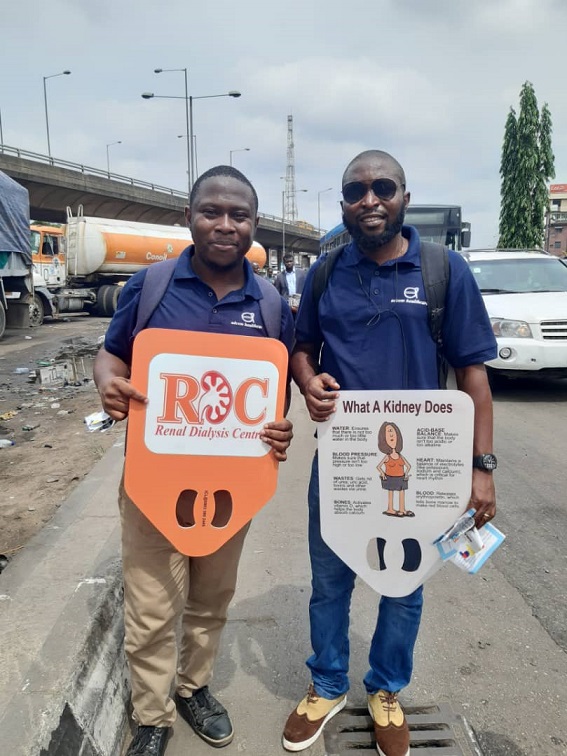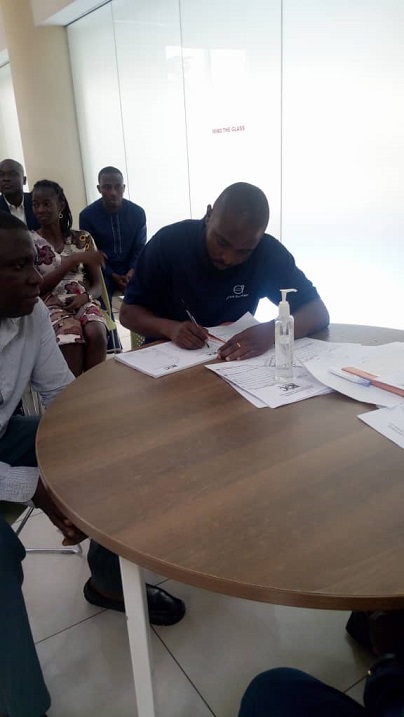 Kidney Health Awareness Walk
To conclude this year's event, Adcem Healthcare joined KFA and others for the Kidney health awareness walk in GRA Ikeja, Lagos, on Saturday, 14th March 2020.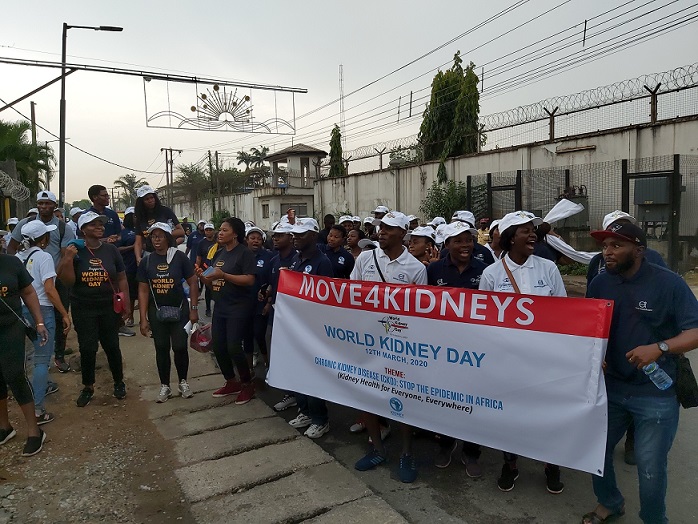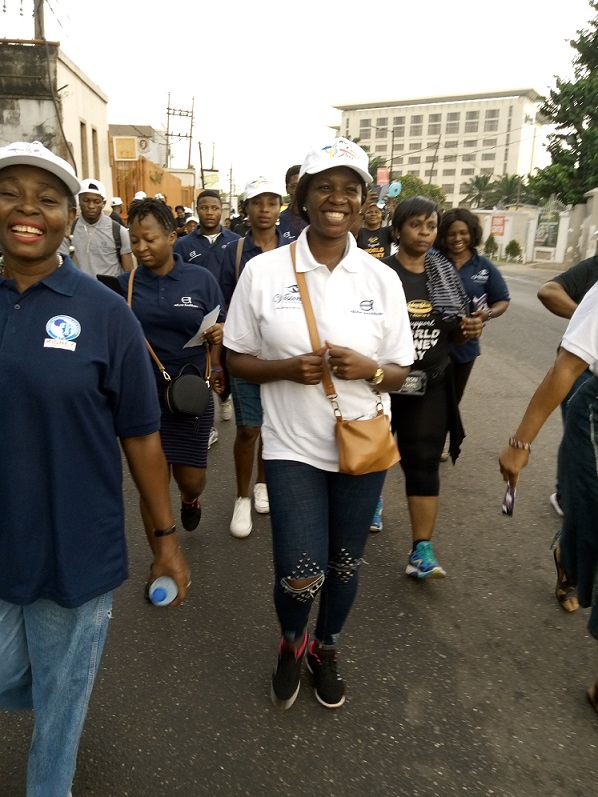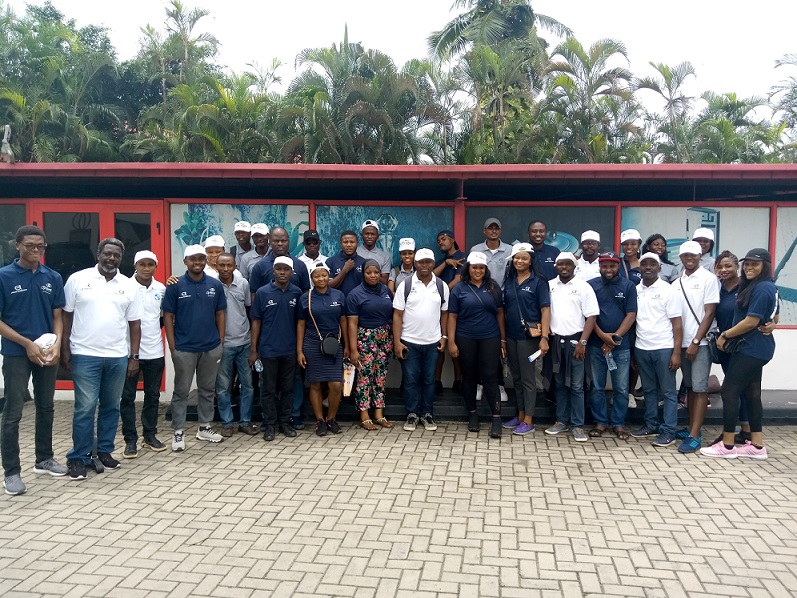 ---
Catheter Insertion Training at UNTH Enugu.
On the 24th February, 2020, Adcem with one of her major technical partner, Medcomp, was at the University of Nigeria Teaching Hospital (UNTH), Enugu to conduct a catheter insertion training for a cross section of healthcare professionals of the hospital. Medcomp is a global leader in vascular access device technology.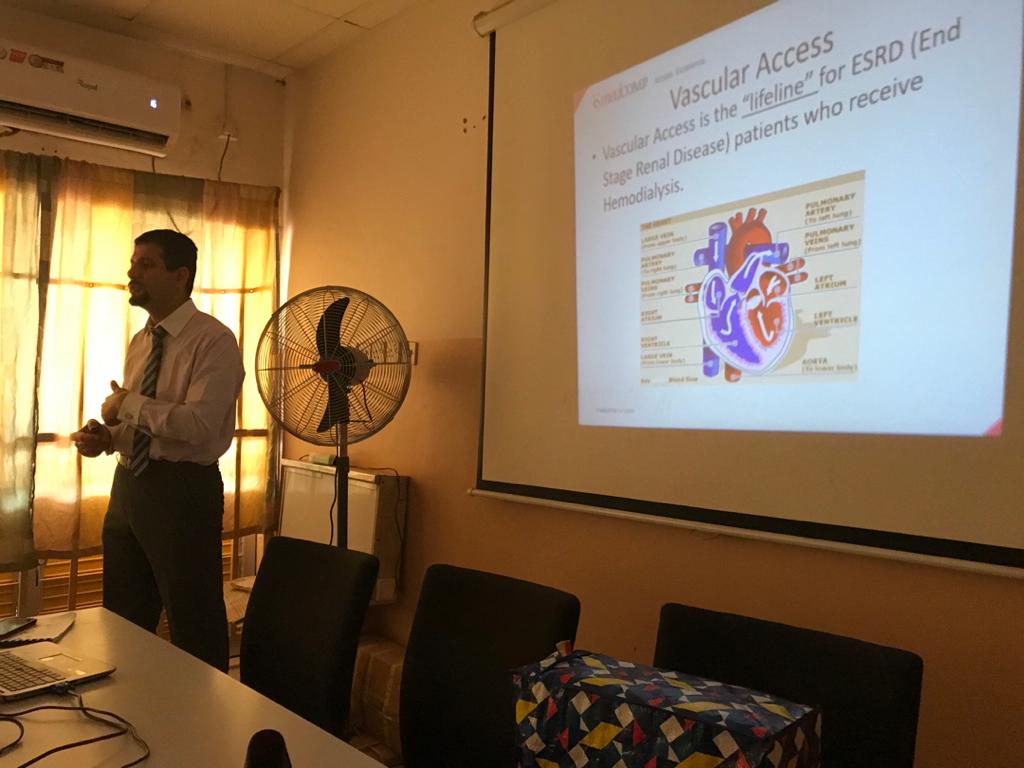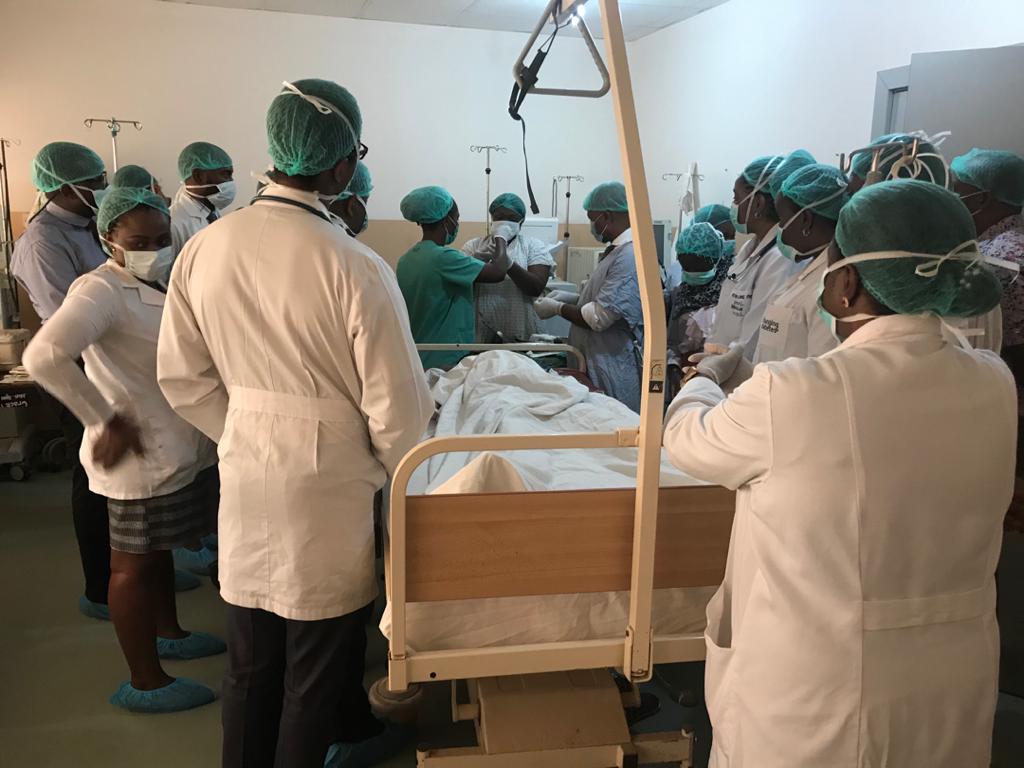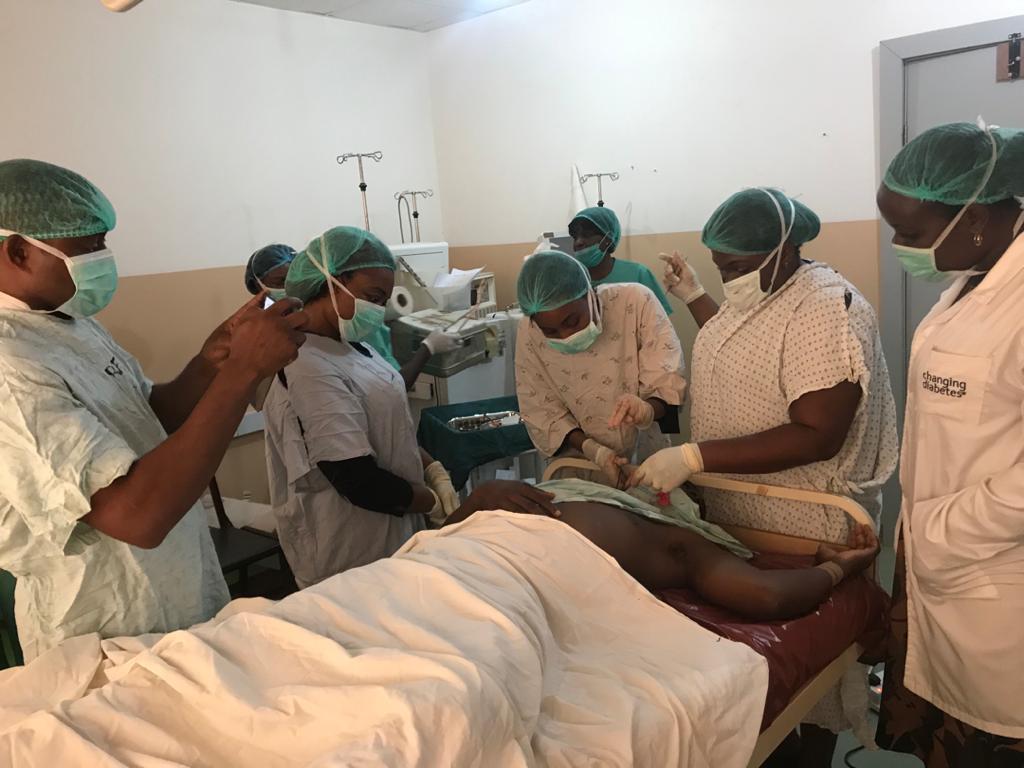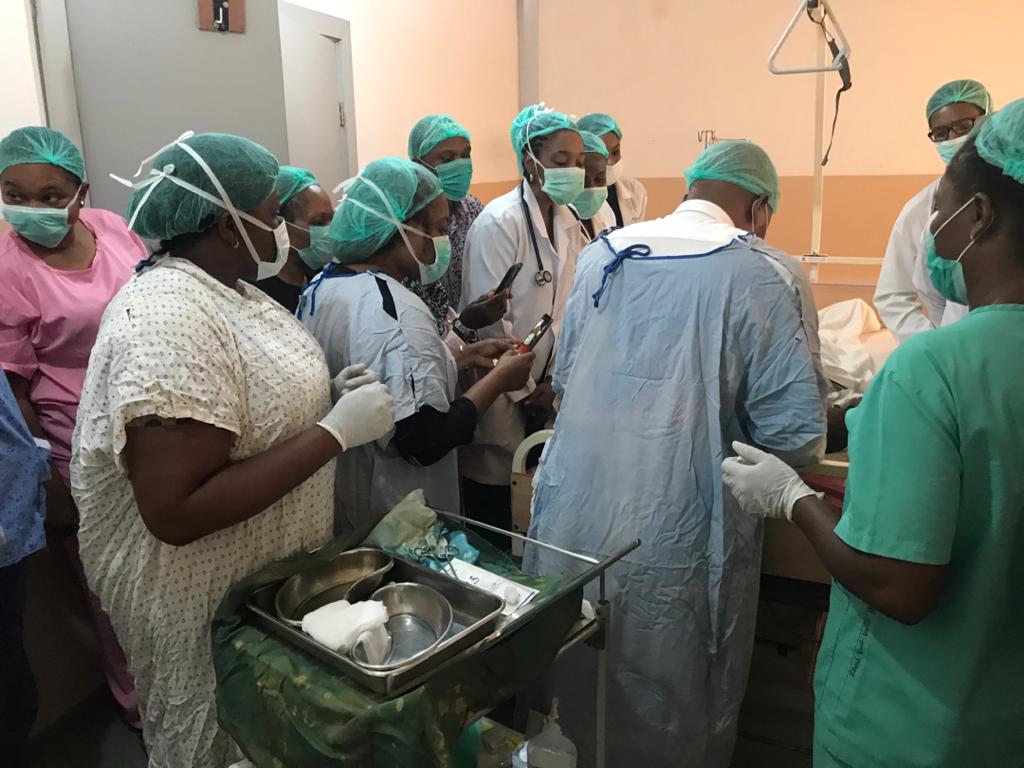 The first part of the training was a classroom session, facilitated by Mr. Hatem Lufti, Medcomp Sales Manager for Middle East and Africa. This was to highlight Medcomp catheter product range and promote product knowledge awareness for the training participants. The final part of the training was a hands-on session. Practical catheter insertion procedure on real patients were first carried out by the senior doctors, under the guidance of Mr. Lufti, demonstrating what was taught during the classroom session. In the end, a total of 13 catheter insertion procedures were carried out by the participants. As a company, this is a testament of Adcem's relentless commitment to support the Nigerian renal care industry, through provision of world class technology driven innovations as well as training and re-training of healthcare professionals.
---
tams Summit & Awards themed Charting Nigeria's PATH TO GROWTH
playing by the rules of work, wealth and well-being held at MUSON Centre
Onikan, Lagos.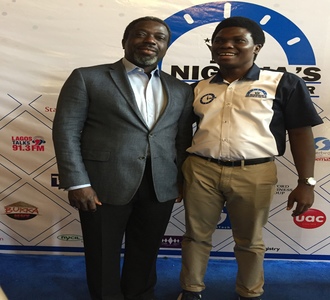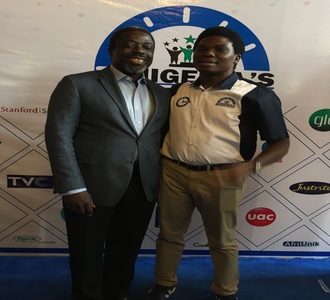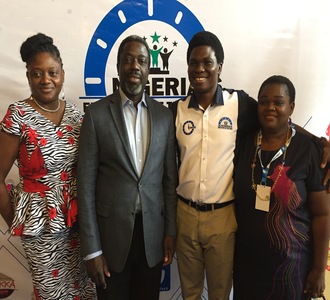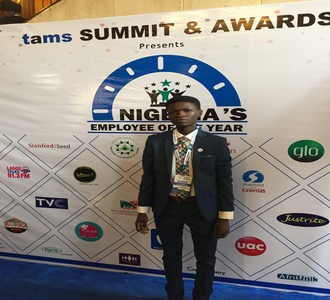 ---
A Glimpse of World Kidney Day 2019 - Kidney Health for Everyone Everywhere
March 14th, 2019 was a remakable day for us at ADCEM. We collaborated with several health organisations in promoting kidney health.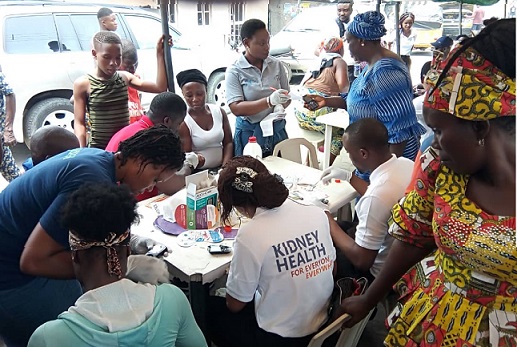 Adcem Healthcare in collaboration with Lagos University Teaching Hospital
(LUTH) at Makoko Lagos State
.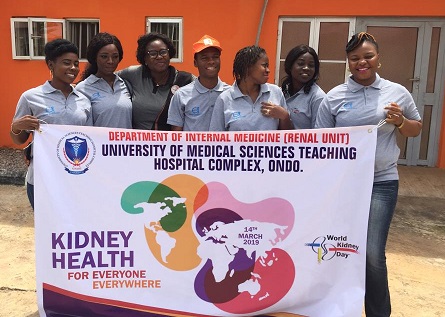 Adcem Healthcare promoting world kidney day with Kidney care Centre, Ondo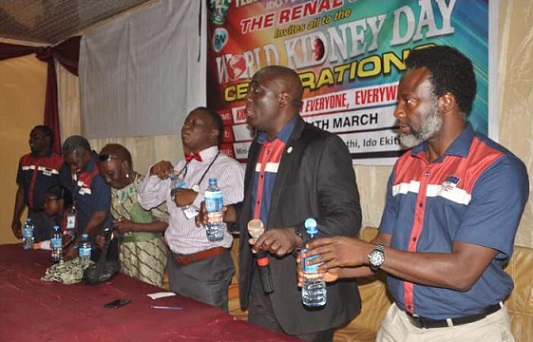 Adcem at the Federal Teaching Hospital, Ido Ekiti for the world kidney day awareness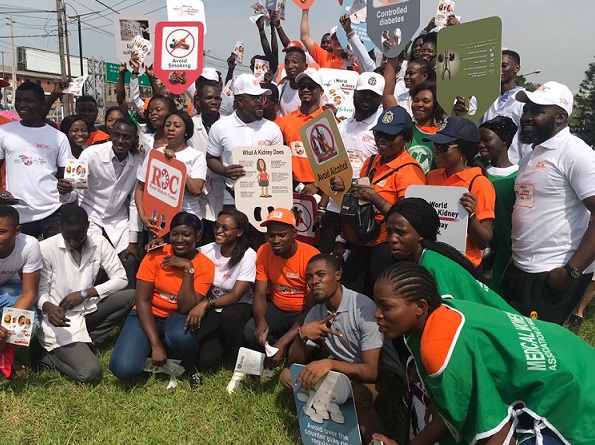 Adcem in collaboration with Renal Dialysis Centre, Ikeja Lagos.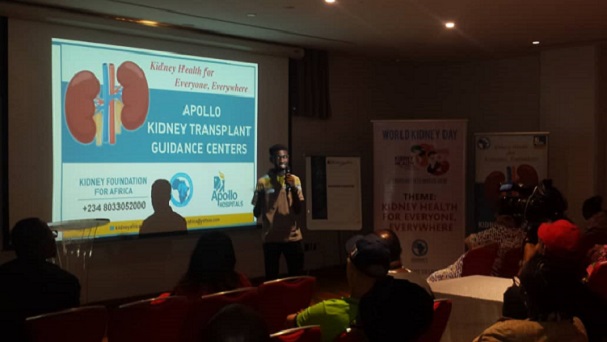 ADCEM's presentation on Apheresis and its application kidney Transplantation
at the Public Health organised by Kidney Foundation for Africa.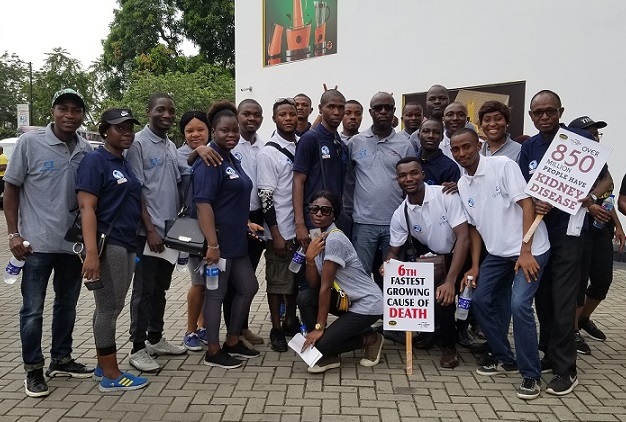 Team ADCEM - promoting kidney health.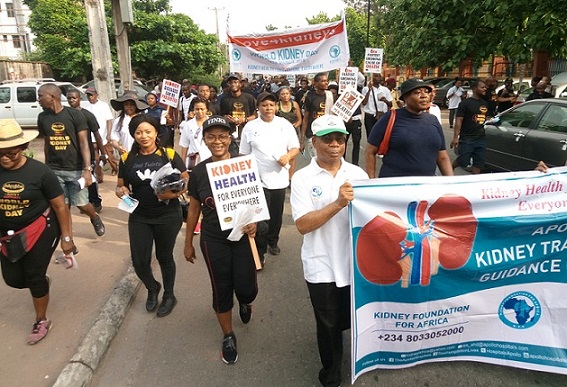 Kidney health awareness walk at Ikeja organised by Renal Dialysis Centre.
---
"Mr Adeyemi Adewole, MD Adcem Pharmaceuticals LTD at the Send-forth party of the out-going PSN President,Pharm. Ahmed I.Yakasai. The event was capped by the unveiling of the Safe Medicines Foundation(SMF) which is in continuation of Pharmacist Yakasai's quest to promoterational prescribing and use of safe medicine accessible to patients".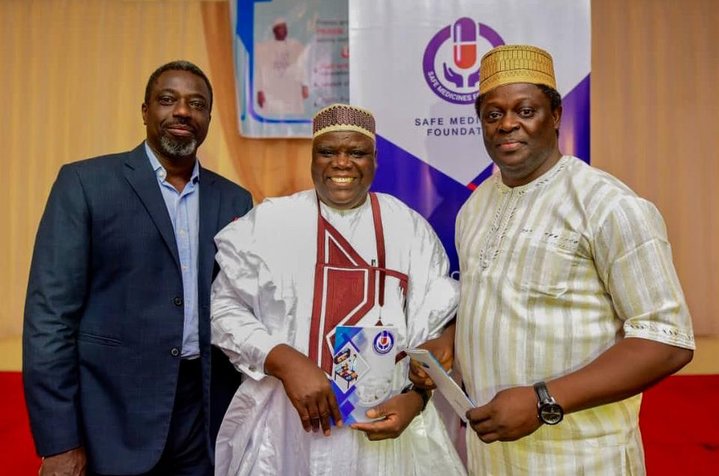 Representative of Adcem Healthcare Limited during the Training and Installation of COM.TEC Apheresis machine at St. Nicholas Hospital, Campbell Street, Lagos.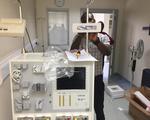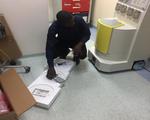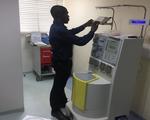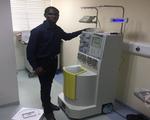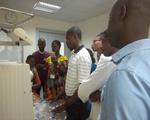 2018 Interventional Nephrology Workshop by ISN Renal Sister Centre at Usman Danfodiyo University Teaching Hospital,Sokoto.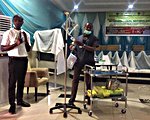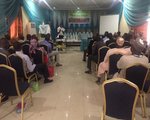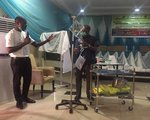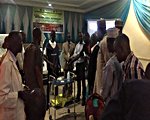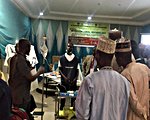 2017 IFC Global Manufacturing Conference

Nigerian Minister of Industry, Trade and Investment, Okechukwu Enelamah and CEO Adcem, Adeyemi Adewole at the 2017 IFC Global Manufacturing conference which held at Dusseldorf, Germany.

Managing Director/CEO, Adeyemi Adewole being interviewed at the 2017 IFC Global Manufacturing Conference.


CEO Adcem, Adeyemi Adewole and the Marketing & Sales Manager Mr Dogan Servet Aksu at Polifarma Pharmaceutical Industry and Trade Inc.

L-R: CEO Regional HUB, Fresenius Medical Care, North West Central Africa , Georg Koch; Managing Director/CEO, Adcem Pharmaceuticals Limited, Adeyemi Adewole; and Executive Vice President EEMEA, Fresenius Medical Care, Joachim Seyfang, at the 4th German-African Healthcare Symposium in Berlin, Germany.
Sustainable Business Examples from Around the World – Canada and Nigeria
Adcem features on the United Nations 'Principles for Responsible Management' (PRME) news blog. The company is identified as a good example of a local business in Nigeria front lining socio-economic impact and sustainability.Read More
LAGOS BUSINESS SCHOOL CASE STUDY ON ADCEM




MD/CEO of Adcem Pharmaceuticals Limited, Adeyemi Adewole with Director, Enterprise Development Centre, Peter Bamkole and the Alumni coordinator Nnenna Ugwu
ADCEM AT THE CORE OF SOCIAL ENTREPRENEURSHIP
At ADCEM, we are constantly looking for innovative and creative ways to deliver quality and affordable healthcare. Driven by our passion to reach more lives, we are continuously involved in initiatives across the globe
RECENT INITIATIVES
Global Social Benefit Institute
2017 Global Social Benefit Institute (GSBI) Program organized by Miller Center for Social Enterprise, Santa Clara University, California U.S.A. Adcem was one of the 30 semi-finalists out of over 275 applications received.
Miller Center is the largest and most successful university-based social enterprise accelerator in the world.



MD/CEO, Adcem Pharmaceuticals, Adeyemi Adewole with Cassandra Staff the COO, Miller Center for Social Enterprise, Santa Clara University, California U.S.A
Stanford Seed- Stanford Institute for Innovation in Developing Economies, West Africa
Seed is a Stanford Graduate School of Business initiative, working to end the cycle of global poverty.
Adcem completed the Stanford Seed transformation program which provided us access to a coach, an intern and quality resources required to activate a transformation plan to grow and scale the company. Adcem remains part of the Stanford Seed network.


MD/CEO, Adcem Pharmaceuticals, Adeyemi Adewole with some team members of Stanford Seed at Stanford University, U.S.A
Why Nigeria Should Embrace Peritoneal Dialysis For Kidney Diseases -Adcem MD
Pharm. Adeyemi Adewole is the managing director and CEO of Adcem Pharmaceuticals Limited. Established 25 years ago, the company is a leading provider of renal care services in Nigeria; its subsidiary Adcem Healthcare Limited, was birthed a few years ago. In this interview with Pharmanews, Adewole who is currently using Adcem Pharmaceuticals Limited to target local production of important renal care pharmaceutical products, speaks on the challenges facing the provision of renal care services in Nigeria and why he went into provision of renal care solution at a time very few people were into the sector. He also speaks on why Nigeria should embrace peritoneal dialysis (PD) products as a means of expanding access to dialysis.Read More
ADCEM AT 25 - SYMPOSIUM THEMED "SOCIAL ENTERPRISE IN HEALTHCARE"
Using 'social enterprise' as key driver, the symposium aimed at elevating awareness among individuals in the health and non-health sectors on public health challenges, particularly as it affects those at the bottom of the pyramid.
Present at the symposium, were multisector providers of health care services, long-standing members of the business community, the media, representatives of international development agencies, the academia, and several young entrepreneurs. The keynote speakers at the event were: Professor Chris Ogbechie – Chairman, Diamond Bank PLC and Centre Director, First Bank of Nigeria Sustainability Centre, Lagos Business School. Ms. Nonny Ugboma – Executive Secretary, MTN Nigeria Foundation.
The panellists were:
Dr. Ebun Bamgboye - Consultant Nephrologist and Clinical Director, St. Nicholas Hospital. Dr. Bamgboye emphasised the need for Social Enterprise in Renal Healthcare to relieve the burden of care faced by patients with impaired renal function.
Dr. Lolu Ojo - Chairman, National Drug Distribution Committee, Pharmaceutical Society of Nigeria and a provider of quality and affordable drugs. Dr Ojo campaigned for increased participation of private individuals in improving healthcare for the sake of humanity.
Mr. Peter Bamkole - Director, Enterprise Development Centre, Pan Atlantic University, and human capacity builder emphasised the need for social enterprise to solve problems.
Dr. Pamela Ajayi - Managing Director, Path Care Laboratories and Host, Doctors on Air. Dr Ajayi proposed the provision of affordable screening exercise and setting up of standard diagnostics centers.
Dr. Orode Doherty – Paediatrician and Country Director, Africare Nigeria moderated the discussion bringing to bear her vast experience.
Mr. Tosin Awosika - Managing Director and CEO, Healthcare International Nigeria introduced the insurance angle, analysing the benefits of healthcare insurance.
The event kicked off with opening remarks by the Chairman of the event, Chief O.I Akinkugbe (CFR, CON) and the unveiling of the new logo for Adcem Pharmaceuticals.
The Lagos State Commissioner for Health, Dr Jide Idris, during his remarks emphasised the inability of government alone to adequately finance Nigeria's healthcare while ensuring optimal service delivery. In his statement, an allocation of just 5% to the health sector in the face of series of health challenges confronting the country is inadequate. Therefore, he called on social entrepreneurs to support the government; everyone's input is required to support the system.
The first keynote address delivered by Professor (Sir) Chris Ogbechie discussed the provision of innovative solutions to societal problems through investor participation. He cited two examples of successful social enterprise initiatives in the health care sector:
Eye Foundation Hospital founded by Dr Kunle Hassan. The facility provides state of the art eye care at very low costs. He noted that the hospital has more ophthalmologists than any state government in Nigeria.
Mobicare, with speciality in Maternal and Child care. The enterprise was founded by two Nigerian doctors. While identifying access to funds, scalability of concepts and social values as key issues, he affirmed the significant importance and role of social enterprise in healthcare.. This, according to Professor Ogbechie, remains the surest way to guarantee affordable quality healthcare for Nigeria, building scale and ameliorating gaps in public sector provisions.
In the second keynote address, Ms Nonny Ugboma drawing from her experience as the Executive Secretary of the MTN Foundation commended the partnership between the Foundation and Adcem. She acknowledged that as a result of this and other collaborations, a sizeable number of Nigerians now have access to healthcare amenities that would otherwise have been out of their reach.
Key requirements for a successful social enterprise adopted by the MTN Foundation include:
Gap Identification and need definition Partnership definition and partnership identification; Effective execution, management and performance monitoring; Affordable pricing; Risk identification and sustainability. According to Ms Ugboma, the foundation has largely recorded huge success. However, this success is not devoid of challenges, notably the difficulty in overcoming government bureaucracy. Notwithstanding, she urged private institutions and well meaning Nigerians to take up social enterprise as a means of giving back to the society.
The Panel discussants represented various sectors of healthcare, as well as enterprise development. As such, the discussion reflected ideas from various viewpoints. Highlights from their contributions are as follows:
With a backdrop of the need to increase healthcare coverage scale, the importance for the National Healthcare Insurance scheme to cover a broader range of illnesses, including terminal diseases, was emphasised. Specifically, it was noted that a savings culture of N30.00 a day for healthcare insurance and N10.00 a day for medical check-up can guarantee an individual's annual medical check-up and health insurance. With 50% of Nigerians under health insurance, the problem of funding will be greatly reduced.
One out of five Nigerians has some form of kidney failure. Every year, 17,000 of these patients require dialysis and only 2,000 are currently getting dialysis, leaving 15,000 to die due to the paucity of access and affordability of treatment. -Dr. Ebun Bamgboye
"There is a pressing need to address the healthcare needs of people in rural communities, in terms of affordable drugs. Entrepreneurs can provide and supply these drugs to the communities". -Dr Lolu Ojo
"The very heart of social enterprise is solving problems" -Mr Peter Bamkole
"If you have 50% of Nigerians insured, the problem of funding will be greatly reduced" -Mr Tosin Awosika
"Social enterprise can be deployed by providing affordable basic screening for diabetes mellitus, hypertension, hepatitis B etc". -Dr Pamela Ajayi
From the discussion, all discussants agreed to the need for increased participation by all to improve the access of people at the bottom of the pyramid to quality and affordable healthcare.
Following the panel discussion was an interactive session that enabled the audience to participate in the conversation.
Other key points highlighted for success in social enterprise border on mindset re-orientation, disease prevention rather than cure, positive engagement with the public, increased funding for the sector through various collaborations and more.
Ms. Niniola Soleye, the Managing Director of Dr Ameyo Stella Adadevoh Health Trust (DRASA) proposed social enterprise in Public health awareness campaign and the education and training of healthcare professionals.
In his Closing Remarks, the President of Pharmaceutical Society of Nigeria (PSN) Alhaji Yakassai lauded the vision of Adcem Pharmaceuticals and her commitment towards developing the health sector. He further commended the decision of the company to diversify into the local production of Parenteral Pharmaceuticals, making high quality and affordable medicines that will be available to low income earners and the vulnerable in the society. He reiterated PSN's full commitment to supporting Adcem Pharmaceuticals in the local production of medicines.
The following are testimonials attesting to Adcem's values and quality service:
"I wish to congratulate Adcem Pharmaceuticals Limited, on the occasion of its 25th Anniversary. It is very encouraging that at a time that Nigeria needs to diversify its economy, Adcem has decided to venture into manufacturing of Parenteral Pharmaceuticals. The drive to produce and make medicines available and affordable to low income earners in Nigeria and West Africa is commendable.
I am so glad and proud that this is happening during my tenure as the President" -Alhaji (Pharm) Ahmed I Yakasai, FPSN, FNIM - President, Pharmaceutical Society of Nigeria (PSN)
"We aligned our hospital with ADCEM brand because of her business strategy of excellent quality assurance mixed with corporate social responsibility. Organizations like FBN INSURANCE and City of David, donated and maintained renal dialysis machines in Gbagada with the assistance of ADCEM. Our survival is anchored to ADCEM's sustainability initiatives" -Dr. Tayo Lawal - MD/CEO, General Hospital Gbagada, Lagos, Nigeria
"We thank you for the incredible work you are doing………. Thank you for your passion and commitment to making the world a better place." -Marie Haller - Program Manager, Miller Centre for Social Entrepreneur's Global Social Benefit Institute, Santa Clara University, USA
"On this joyous occasion of the 25th Anniversary of Adcem, the entire staff of the renal center of Usmanu Danfodiyo University Teaching Hospital Sokoto happily rejoices with the entire staff and management of Adcem Healthcare on this happy occasion. We are proud to be associated with this diligent, responsive and innovative leader of renal care in Nigeria. Congratulations!" - Dr. Hamidu Muhammad Liman, FMCP - Consultant Nephrologist, Usmanu Danfodiyo University Teaching Hospital, Sokoto, Nigeria
"Congratulations to Adcem on achieving the quarter-century milestone. Was it dreamed of 25 years ago? As a provider of vital medical services to the community, this longevity has special and added value to those patients and families it has served. Best wishes to the current team as it extends the excellent track record and reaches for its vision to serve so many more." -Mr. Tom Davis – Business Coach, Stanford Institute for Innovation in Developing Economies (SEED) Stanford University, West Africa Center
"This is to extend our best wishes to the management and staff of ADCEM as they celebrate their 25th anniversary this year. Since the inauguration of our hospital in 2006, ADCEM has been a valued partner as a solutions provider for our dialysis unit and very professional in their service delivery. CONGRATULATIONS to all of you." -Dr. Yemi Onabowale - MD/CEO, Reddington Hospital Group
World kidney day 2017
March 9, 2017
Theme: KIDNEY DISEASE AND OBESITY: HEALTHY LIFESTYLE FOR HEALTHY KIDNEYS
This year's event was celebrated in collaboration with the following institutions: Lagos State University Teaching Hospital (LASUTH), Bowen University Teaching Hospital Ogbomosho, St. Nicholas Hospital, Federal Medical Center, Abeokuta, and Kidney Foundation for Africa
Lectures were organized to educate people on obesity as a risk factor for kidney disease and the importance of imbibing healthy lifestyle choices. Emphasis was placed on the need for regular check-ups so as to ascertain the true state of one's health, especially the kidneys. Screening exercises were also conducted for participants across the various centres.

The economy and you
59,000 Nigerian women die every year from pregnancy and childbirth according to the Center for Reproductive rights, and 1 in every 8 children dies before the age of 5. In Nigerian hospitals, kidney related diseases account for about 20% of deaths and malaria kills about 180,000 annually according to WHO data. These are disturbing statistics as a sizeable percentage of the Nigerian populace do not have access to good health care services. On the bright side, the current government at the center seems to have made healthcare delivery a priority. For one, they have promised to build or equip 10,000 primary health centers across the country with a budgetary allocation of 3.5% of the 6.07 trillion Naira budget for 2016. On the other hand the private health sector has also recorded a boost in their capacity to offer solutions with new entrepreneurs bringing in innovations with multinational specialist care centers opening up in different Nigerian cities.
Click here to listen to the audio
Peritoneal Dialysis Program
A nurse carrying out Peritoneal Dialysis demostration during the just concluded Peritoneal Dialysis training for Nephrology from selected Dialysis units in Nigeria.
Founded in 1953, The Africa-America Institute (AAI) is a premier U.S.-based international organization dedicated to strengthening human capacity of Africans and promoting the continent's development through higher education and skills training, convening activities, program implementation and management. Our primary model is that we identify capacity-building projects and coordinate the programmatic, financial administration and evaluation necessary to deliver high-impact results. AAI raises funds to provide scholarships to smart and under-resourced students to attend top-performing African universities and develops programs that focus on increasing the skills of the next generation of African youth so that they become globally competitive. AAI alumni are at the forefront of Africa's public, non-profit, and private sectors.
Adeyemi Adewole is the managing director of ADCEM HEALTHCARE LIMITED, Nigeria and is a co-promoter of the proposed Sustainability School, Lagos, Nigeria.
Increasing the leadership potential of African talent and leveraging technology to spur innovation in some of the fastest growing career sectors in Africa are key drivers in solving the continent's skills gap and boosting economic growth, according to several panelists at The Africa-America Institute's Second Annual Talent Summit, at New York City's Baruch College. "Leadership is everything," said Adeyemi Adewole, Managing Director and CEO of Adcem Healthcare Ltd. during a panel discussion on "Emerging Opportunities: Why The Healthcare Sector Should Be On Your Career Radar". "Solutions will not come from simple ways of looking at things." Adewole, an alumnus of AAI's Transformational Leadership Program (TLP), emphasized that Africa must develop new leadership and innovative approaches to move the continent forward in addressing critical issues such as health care. "You cannot lead without leaders," agreed Sylvain Saluseke, Managing Director of Global Access Health Network. Saluseke, a native of in the Democratic Republic of Congo, evaluates the level of medical care for top international corporations in African countries. There are fewer health care professionals to manage health care systems in Africa compared to other regions in the world. More than 5000 Nigerian doctors are currently practicing medicine outside of Nigeria, Adewole acknowledged, while Nigeria's medical facilities remain under-staffed and -resourced. "Come back and manage these places," he said of health care facilities in Africa, challenging African medical professionals living abroad to return to their home country to strengthen health care systems. Innovators from the African diaspora in the technology sector gave Talent Summit attendees an insider look into enormous potential for technology and innovation in Africa.
This year, our focus is on Chronic Kidney Disease (CKD) and aging. CKD can develop at any age but it becomes more common with increasing age. Let's join forces to raise awareness, encourage prevention and education to fight this disease and overcome this major public health issue!2014 Chronic Kidney Disease (CKD) and aging
The event was held between 9th - 10th May at the Aerocom Headquarters in Schwaebisch, Gmuend facility in Germany. Aerocom is one of Adcem's partner, a world leader in the manufacture of modern pneumatic tube systems and internal logistics.Aerocom have the experience and expertise to custom design solutions for virtually any application in pneumatic materials logistics. They provide special technical solutions to meet individual customer specifications. Adcem is the sole representative of Aerocom in Nigeria. We work together with other reputable companies. This year's sales meeting showcased some of Aerocom's latest design in Pneumatic Tube System and a release of newer models.
Join Adcem Healthcare MD/CEO Adeyemi Adewole for The Africa-America Institutes's Second Annual Talent Summit to experience a unique event that connects outstanding individuals interested in working in Africa or in an Africa-focused environment in the U.S. with employers from the corporate, government and nonprofit sectors.
World Kidney Day aims to raise awareness of the importance of our kidneys to our overall health and to reduce the frequency and impact of kidney disease and its associated health problems worldwide. Get involved!
This year, our focus is on Chronic Kidney Disease (CKD) and aging. CKD can develop at any age but it becomes more common with increasing age. Let's join forces to raise awareness, encourage prevention and education to fight this disease and overcome this major public health issue!2014 Chronic Kidney Disease (CKD) and aging
AS Nigerians join the rest of the world to mark this year's World Kidney Day, today, the Federal Government has been urged to regulate the activities of dialysis centres across the nation to prevent avoidable deaths in renal clinics.